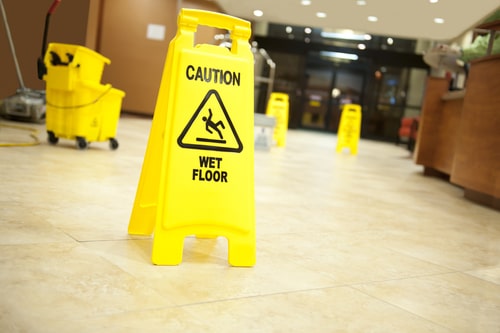 There are many different ways that someone can get hurt. Accidents can occur in various environments, including the home, public places such as parks, restaurants, or stores. Injuries can range from minor bumps and bruises to serious and even life-threatening conditions. In some cases, they can affect the rest of someone's life. Slip-and-fall accidents might not sound like they would be that severe, but they can cause significant injuries to people of all ages. Although they are fairly common in inclement weather, especially in snowy or icy conditions, slip-and-falls can also occur in warm weather. Property owners have a responsibility to properly maintain their buildings and grounds; otherwise, visitors may suffer injuries.
Premises Liability Act
According to the Illinois Premises Liability Act, business and property owners have a duty to keep their premises safe and secure in order to prevent guests from any harm. If owners or managers fail to take reasonable care to maintain the property, they may be held accountable for damages that occur as a result. However, this law does not apply to individuals who are trespassing and get hurt on the property.
Injuries that are a result of the negligence of a property owner can be due to damaged sidewalks, staircases, hand railings, faulty elevators, or poorly maintained swimming pools. We all know that slipping on ice in the winter can be a common occurrence. However, swimming pool surfaces can be extremely slick due to all the water that splashes from the pool. In addition, restaurant floors or patios can be slippery if drinks or food spills and they are not cleaned up by staff members in a timely manner. In other cases, rotted wood can break apart, causing patrons or visitors to lose their footing or balance and fall.
...