Park Ridge Power of Attorney Lawyer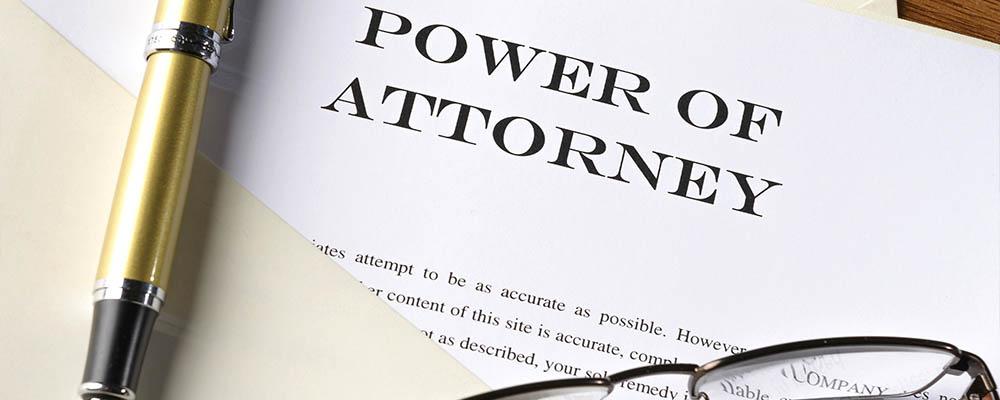 Law Firm Assisting Clients With Establishing POA in Rosemont, Niles, and Des Plaines
It is never too early to begin the estate planning process, in which you will decide what should happen to your property and who will care for your children if you die. However, while it is important to ensure that your family will be provided for after your death, you should also consider what to do if something happens while you are alive that makes it impossible for you to make decisions for yourself. If you become injured, incapacitated, or otherwise disabled, establishing power of attorney can provide you with the confidence that your wishes will be followed and you will be cared for correctly.
Power of Attorney in Illinois
When you give someone power of attorney, you appoint them as your agent who is authorized to make certain decisions for you. You must establish power of attorney while you are still able to make decisions for yourself, and the agreement should specify what authority your agent has (that is, what decisions they can and cannot make) and when power of attorney begins and ends.
If you want power of attorney to remain in effect after you become incapacitated, you must specify that it is "durable." Without durable power of attorney, your agent will no longer have any authority after you become unable to make your own decisions, and courts will follow the process of guardianship to appoint someone to care for you.
In Illinois, the authority granted by power of attorney falls into two areas:
Financial Power of Attorney - A person granted this type of power of attorney (also known as power of attorney for property) will be able to make financial decisions, including paying bills, depositing and withdrawing money from your bank accounts, managing investments, and collecting insurance benefits.
Power of Attorney for Healthcare - This type of power of attorney gives your agent the authority to make decisions regarding the medical treatment you receive and other matters related to your personal care. These decisions can involve the nature and extent of life-prolonging care you may receive, so it is important to be sure you choose an agent that understands the extent of their responsibilities and will correctly carry out your wishes.
Unless you specify otherwise, the authority granted by durable power of attorney will last until you die or until you revoke it. If your spouse is named as your agent, power of attorney will end when you get divorced. Power of attorney can also be invalidated if a court determines that you were not mentally competent when you agreed to it.
Legal Assistance Establishing Power of Attorney
Establishing power of attorney can provide you with the assurance that someone you trust will manage your finances correctly or make healthcare decisions for you if you experience a major illness or injury that makes you unable to care for yourself. Attorney Patrick Quinn can work with you to properly establish power of attorney, making sure you have met all your legal requirements and that you and your agent(s) fully understand every aspect of your agreement.
Contact a Park Ridge estate planning lawyer at 847-232-7180 to set up a consultation. We assist clients with legal matters in Skokie, Glenview, Jefferson Park, Norridge, Edgebrook, and throughout the Chicago area.