Park Ridge, IL Premises Liability Attorney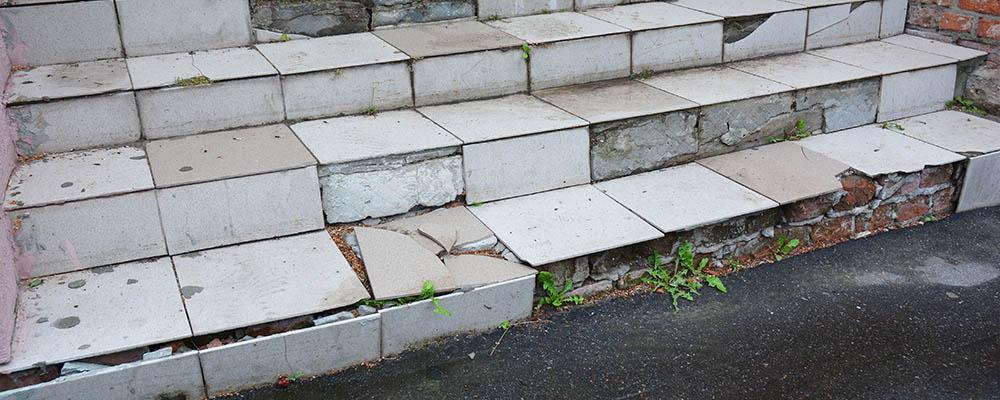 Lawyer Assisting Clients in Property Accident Injury Cases in Niles, Rosemont and Glenview
You spend a great deal of your daily life outside of your home, and even though you are probably careful, sometimes the unexpected happens. If an accident occurs and you are injured while you are on someone else's property, who is responsible? That is the question addressed in cases of premises liability. If you are hurt as a result of dangerous conditions that resulted from a property owner's negligence, you may be able to seek compensation for damages that you received.
Premises Liability in Illinois
People who own or occupy property are responsible for the safety of any guests or visitors, and this is true not just for commercial businesses, but also residential homes. Property owners must maintain a safe environment for visitors, meaning that they should take steps to repair any dangerous conditions and notify visitors about any dangers that may exist.
Visitors typically fall into two categories: those lawfully on the premises, or trespassers. Different protections apply to each of these categories, but property owners are generally required to provide reasonable care that protects people lawfully on the premises from danger, while they will only be liable for damages to trespassers if injuries were willfully or maliciously inflicted.
Receiving Compensation for Property Liability Injuries
If you suffer an injury on someone else's property that could have been prevented by proper maintenance or warnings about unsafe conditions, you deserve to be compensated for damages, including medical bills, lost income, and pain and suffering. At Quinn Law Group, we can help you receive the compensation you deserve in cases related to:
Fires
Flooding
Elevator or escalator accidents
Damaged or improperly maintained floors, sidewalks, or staircases
Porch or deck collapses
Missing or broken railings
Amusement park negligence
Inadequate or negligent security
Inadequate lighting
Swimming pool accidents
Attorney Patrick Quinn understands the difficulties that injuries can bring to your life, and he will work hard to help you receive the financial compensation that will allow you to get your life back on track. Pat brings years of litigation experience and a personal, practical approach to every client, and he will work with you to outline the strengths and weaknesses of your case and set realistic expectations, while fighting tenaciously to protect your best interests.
If you have been injured due to the negligence of a property owner, you should contact a premises liability attorney as soon as possible to understand your rights and determine the best approach for seeking compensation. Call our Park Ridge law office at 847-232-7180. We provide legal assistance to clients in Niles, Des Plaines, Rosemont, Skokie, Glenview, Schiller Park, Norridge, and throughout Chicagoland.