Hit and Run, Uninsured and Underinsured Drivers
Park Ridge, IL Hit-and-Run Accident Lawyer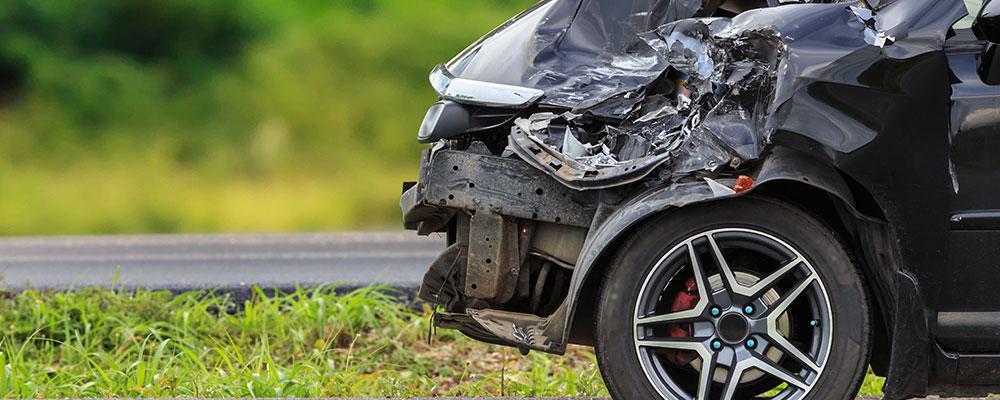 Injury Attorney for Car Accidents Involving Uninsured or Underinsured Drivers in Rosemont, Morton Grove, and Cook County
Motor vehicle collisions can be frightening in any situation, but they can be especially traumatic and difficult if a driver does not remain at the scene of a car accident. Following a hit-and-run accident, you may not only be concerned about your safety and health, but you may be unsure about how to deal with the aftermath. Will you receive insurance coverage for your injuries and damages? Can the driver be identified and held responsible for their actions? By working with a qualified and experienced personal injury lawyer, you can take the necessary steps to receive the compensation you deserve.
Quinn Law Group provides legal help to victims of many different types of auto accidents, including cases where a driver fled the scene of the collision or where the at-fault driver did not have insurance. Attorney Patrick Quinn previously worked as a legal representative for insurance companies, and this experience has provided him with an understanding of the legal issues involved in injury cases and the options available to drivers who are seeking compensation through insurance coverage or other means. He will fight to protect your rights and advocate for your best interests at all times.
Addressing Hit-and-Run Collisions in Cook County
Due to the busy traffic in Park Ridge and the surrounding cities, there are a wide variety of situations where drivers may choose to flee the scene of an accident. When collisions occur on freeways or tollways such as I-294, I-90, I-190, or I-94, drivers may not pull over to the side of the road as required. Following crashes on major roads or intersections such as Dempster St., Milwaukee Ave., Higgins Ave., Mannheim Rd., Touhy Ave., Cumberland Ave., or Harlem Ave., drivers may attempt to leave the scene in order to avoid being held responsible for the collision.
Regardless of a driver's reasons for doing so, failure to stop after an accident, provide aid to anyone who was injured, and exchange contact information with others who were involved is illegal. If you have been the victim of a hit-and-run accident, we can work with you to uncover information that may help you identify the driver who fled the scene. This could include nearby security camera footage that captured the accident, testimony from witnesses, police reports, or photos or videos taken by you or others at the scene.
Uninsured and Underinsured Motorist Accidents
Another concern that you may face following a car accident is how to recover compensation if the driver who was at fault did not have insurance coverage, or if their insurance policy will not fully cover your injuries and damages. In these cases, your own auto insurance policy may provide uninsured or underinsured motorist coverage. This coverage may also address the damages you have suffered in a hit-and-run accident where the other driver could not be identified.
Before you speak to your insurance company or make a claim, it is important to consult with an attorney. In many cases, an insurer will offer a settlement, and you may be tempted to take this offer, especially if you are struggling with financial difficulties in the aftermath of a collision. However, these initial offers are often much lower than what will be needed to address your needs. We can negotiate with insurance companies on your behalf to ensure that the coverage you receive fully addresses your damages, including the costs of past and future medical treatment, income you may have lost due to missed work, and repairs to your vehicle or other damaged property.
Contact Our Des Plaines Hit-and-Run Collision Attorney
If you have been injured by a hit-and-run driver, you may be worried about how to deal with the financial impact of your accident. At Quinn Law Group, we can help you take steps to identify a driver and hold them responsible, and we can ensure that you receive the insurance coverage that will address your injuries and damages. To learn more about the legal help we can provide, contact us at 847-232-7180 to arrange a free consultation. We assist with hit-and-run and uninsured motorist cases in Chicago, Park Ridge, Norwood Park, Rosemont, Glenview, Des Plaines, Niles, Morton Grove, O'Hare, and throughout Cook County.