Park Ridge Slip-and-Fall Accident Attorney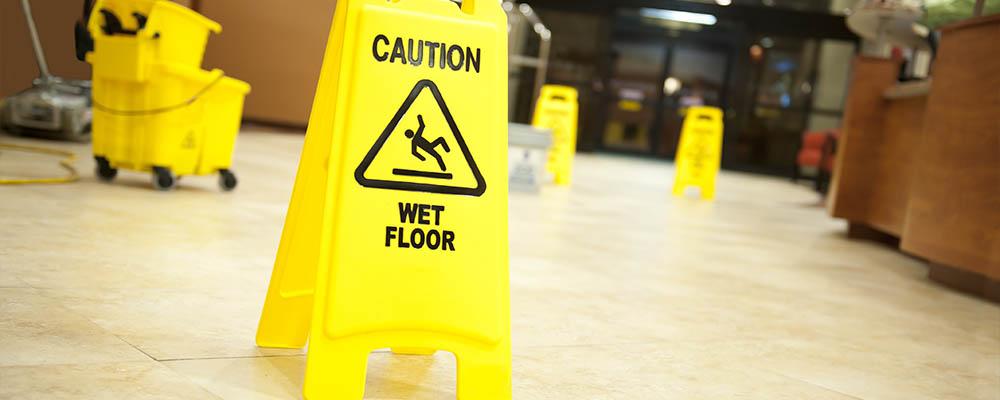 Personal Injury Lawyer Assisting With Property Liability Cases
When you lose your footing and take a tumble, the results can be embarrassing, but even if it seems like no real harm was done, a fall can end up causing significant injuries. These types of accidents can be surprisingly serious, resulting in broken bones, back and neck injuries, or concussions. If you have been injured in a slip-and-fall accident which was due to someone else's negligence, you should contact a premises liability lawyer to seek compensation for the damages you have suffered.
Types of Slip-and-Fall Accidents
Injuries from these types of accidents can occur in a wide variety of circumstances, and they are often preventable. Common situations in which accidents are caused by a property owner or tenant's negligence include:
Uneven or damaged surfaces - Injuries can result from parking lots which are poorly paved or contain potholes, floors with loose or missing tiles, sidewalks which are broken or uneven, or stairways which are damaged.
Ice and snow - Property owners are responsible for providing reasonable care to create safe walking conditions when dealing with inclement weather, including using ice-melting materials when necessary. In some cases, a municipality may be responsible for snow or ice removal.
Wet or slippery floors - Floors which have been recently mopped or are slippery due to inclement weather should be clearly marked. Workers at construction sites should follow safety protocols related to slippery surfaces, and failure to do so can result in liability.
Insufficient lighting - Burned out lights or otherwise inadequate lighting can make a property unsafe by making it hard for people to see steps or curbs. Insufficient lighting can also make existing hazardous conditions such as potholes or wet floors even more dangerous.
Missing or defective handrails - Stairways, walkways, decks, or platforms which do not have the necessary protective handrails in place can present a great deal of danger, and injuries from falls which take place when handrails break or give way can be very serious.
Nursing home negligence - Seniors who live in nursing homes, retirement homes, or other elderly care facilities often require assistance or supervision when walking, and failure to provide the required care can result in injuries.
A Compassionate Personal Injury Attorney On Your Side
At Quinn Law Group, we understand the devastating effects that slip and fall injuries can have on your life. Whether you have suffered a relatively minor sprain or a major impairment such as a broken bone or traumatic brain injury, you should speak with an property liability lawyer to understand your rights and options for seeking compensation. Attorney Patrick Quinn will work with you personally to review the details of your case, and he will fight for you to receive the compensation you deserve as you work to overcome the injuries you have suffered.
Contact our Park Ridge premises liability attorney today at 847-232-7180 to schedule a consultation. We provide legal help to clients in Niles, Rosemont, Skokie, Glenview, Schiller Park, Jefferson Park, and throughout Chicagoland.