What is My Car Accident Worth?
What Is My Car Accident Worth in Park Ridge?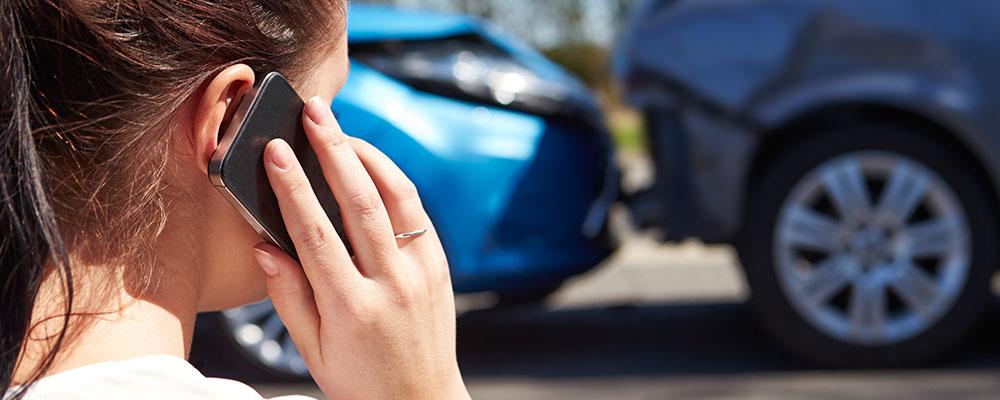 Attorney Helping Recover Compensation for Injuries and Damages in Rosemont, Niles, and Cook County
Car crashes can be devastating. Major, high-speed collisions can cause severe injuries, disabilities, or death, but even seemingly minor fender-benders can result in injuries that require costly medical treatment, as well as significant property damage. If you have been involved in a car accident, you will want to work with a personal injury attorney who can help you understand the full extent of your damages and pursue compensation that properly addresses the harm done to you and your family.
At Quinn Law Group, we understand the personal and financial impact that a car accident can have on a victim and their family members, and we are dedicated to helping our clients receive the financial compensation they deserve. Attorney Patrick Quinn's experience representing insurance companies in personal injury cases gives him insight into the tactics that these companies often use to minimize the amount paid to car accident victims. He will help you gather the necessary evidence to demonstrate the damages you have suffered, and he will fight to ensure that you are fully compensated.
Recovering Damages in Car Accident Cases
Following a car accident, you will want to understand how to place a monetary value on the damages you have suffered, including addressing the financial costs you have already experienced and the impact your injuries will have on you and your family in the future. Your damages may include:
Medical treatment - Emergency medical care can be very costly, and it may include ambulance transportation, care in an emergency room, surgery, or a lengthy hospital stay, all of which can add up to thousands or even tens of thousands of dollars. Even seemingly minor injuries may require extensive treatment, including ongoing costs for physical therapy, medications, and other forms of care. In addition to the costs of past medical treatment, your damages should address future expenses related to your injuries.
Loss of income - If you are unable to work while recovering from your injuries, this can cause your family a great deal of financial difficulty. Your damages should address any income you would have earned during this time, as well as any impairment to your future earning capacity. If you are permanently disabled and unable to work, your damages should include the wages and benefits you would have earned throughout the rest of your career. If you have been partially disabled and are only able to work part-time or in a position that earns less than what you previously made, you may be able to receive compensation that addresses the difference between what you would have been able to earn and what you are now able to earn.
Property damage - Following a car accident, the damage to your vehicle may be extensive, and repairs could potentially cost thousands of dollars. If your car has been "totaled" or damaged beyond repair, you may be able to receive compensation for the costs of replacing your vehicle.
Pain and suffering - In addition to the economic damages described above, you may also experience non-economic damages related to the physical pain and emotional trauma you and your family members have experienced. While the monetary value of these types of damages is not always obvious, understanding how an injury has affected your family relationships and your physical and mental health will ensure that you can receive compensation for these types of harm.
Wrongful death - If a person was killed in a car accident, their surviving family members may be able to pursue compensation from the person or parties who were responsible. Damages in these cases may include the costs of medical treatment the victim received before passing away, the loss of income and benefits the victim would have provided to his or her family, funeral and burial expenses, loss of companionship, and grief, sorrow, and mental anguish experienced by the victim's loved ones.
If you were less than 50% at fault for a motor vehicle collision, you can pursue compensation from the other driver(s) through a personal injury lawsuit. However, if you were partially at fault, the amount of your damages may be reduced based on your amount of fault. For example, if the total amount of your damages was $100,000, but it is determined that you were 25% at fault, the damages you can recover will be reduced to $75,000.
Contact Our Des Plaines Car Accident Lawyer
If you have been injured in a motor vehicle accident, Quinn Law Group can work with you to establish the full extent of your past and future damages. We will advocate on your behalf when negotiating with insurance companies or pursuing compensation through a personal injury lawsuit, and we will fight to make sure you receive the compensation you deserve. Contact us today by calling 847-232-7180 to set up a free consultation. We provide legal help to car accident victims in Park Ridge, Glenview, Niles, O'Hare, Chicago, Morton Grove, Rosemont, Norwood Park, Skokie, and Cook County.