Park Ridge Mass Transit Accidents Lawyer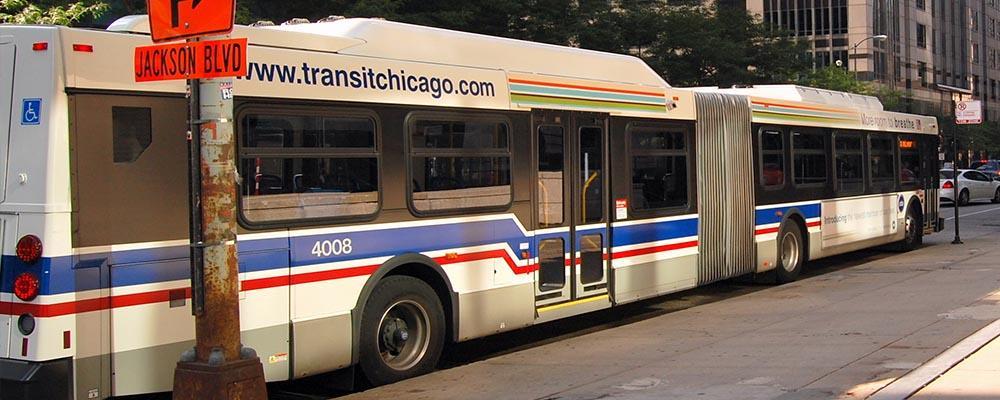 Attorney Assisting With Bus and Train Accidents in Des Plaines, Skokie, and the O'Hare Area
Every day, more than 1.5 million people ride on trains and buses operated by the Chicago Transit Authority (CTA), and hundreds of thousands more commute to and from Chicago using Metra trains and Pace buses. This vast mass transit system provides an essential service to people in the Chicago area, but it also brings the potential for deadly accidents.
Injuries from bus or train accidents can have an incredibly debilitating effect on your life. At Quinn Law Group, we know the pain and suffering that you are going through after an accident, and we will work with you to help you receive the compensation you need as you work to recover during this difficult time.
Causes of Mass Transit Accidents
Train and bus accidents can be incredibly deadly, due to the massive size of the vehicles and the large number of passengers they carry. Buses and trains usually do not provide safety features like seat belts and airbags for their passengers, and commuters who stand while riding on crowded vehicles are particularly vulnerable to injuries in collisions or derailments.
Mass transit accidents can occur for a variety of reasons, including:
Driver/operator error
Inadequate training
Improper or inadequate maintenance of vehicles, tracks, or roads
Defective parts
Inadequate station lighting, security, or safety measures
Incorrect dispatching
Collisions with other vehicles
Train and Bus Accident Liability
The organizations and companies who operate public transportation are considered common carriers, which means they are required to provide the highest degree of care to protect their passengers' safety. If you are injured because a company failed to provide this level of care, you may be able to seek compensation for your injuries. However, determining liability in public transportation accidents can be a complicated matter that involves a number of different parties, including:
Train or bus drivers, conductors, or dispatchers
The train or bus company
City or state government
Safety inspectors
Other drivers involved in an accident
Manufacturers of faulty parts
The complexity of these cases will only increase when the insurance companies representing the various parties become involved. While these companies may offer a settlement for your damages, you should always consult with an experienced personal injury attorney to be sure you are receiving the compensation that fully meets your needs.
A Dedicated Legal Advocate in Niles, Rosemont, and Glenview
If you have been injured in an accident involving a bus, train, or any other type of mass transit, you deserve to be justly compensated for your damages, including medical bills, loss of income, and pain and suffering. Attorney Patrick Quinn understands the huge impact that these injuries can have on your life, and with his experience representing insurance companies, he knows how to help you receive the maximum compensation that will address your needs. Pat will work with you personally to investigate your case, advise you of your best options, and fight to protect your rights throughout the legal process.
Contact a Park Ridge train and bus accident lawyer today at 847-232-7180 to schedule a free consultation. We serve clients in Schiller Park, Norridge, Harwood Heights, Jefferson Park, Edgebrook, and throughout the Chicago area.