Taxis, Uber, Lyft, and Via
Park Ridge Uber Accident Attorney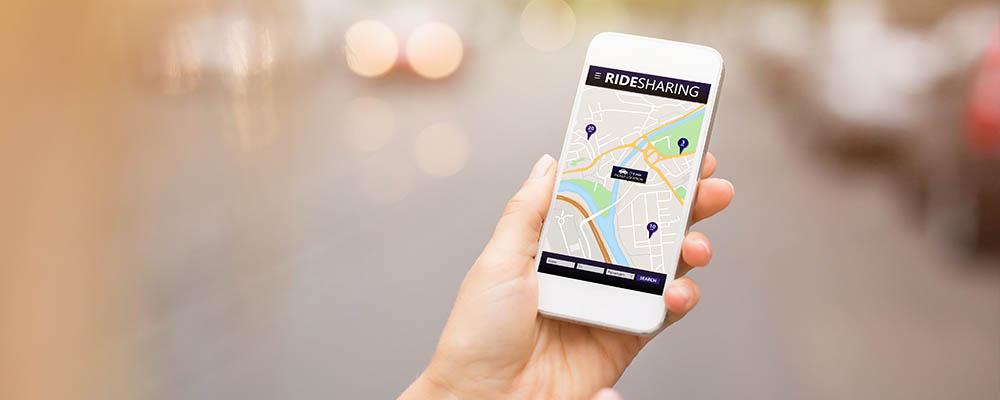 Lawyer Representing Passengers Injured in Taxi, Uber, Lyft, and Via Accidents In Rosemont and the O'Hare Area
Driving is an inherently dangerous activity, and anyone using the road risks injury in car accidents. When you drive, you likely do everything you can to ensure your safety and the safety of your passengers. But when you are using a hired vehicle such as a taxi or a ride sharing service like Uber or Lyft, can you be sure that your driver is following the same safety precautions?

When you are a passenger in a vehicle, you have the right to financial compensation for injuries suffered due to someone else's negligence. However, in situations involving hired vehicles, determining liability can be a complex matter involving multiple parties. If you have been injured while riding in a taxi or using a ride sharing service, you should consult with a personal injury attorney at Quinn Law Group to learn about your options for seeking just compensation.
Taxicab Accidents
In Illinois, taxis are considered "common carriers," which means they have a higher duty of care to keep their passengers safe. Unfortunately, many taxi drivers do not live up to this standard, because they place a higher priority on speed than on safety. When a taxi operator breaches this duty of care, and someone is injured as a result, the injured party may be eligible for compensation for their damages.
Determining liability in taxi accidents can often be complicated, due to the number of people and/or entities involved. In addition to the taxi driver, liable parties may include the owner of the taxi, the owner of the taxi medallion (the license required to operate a taxi), the affiliated taxi company, and any other drivers involved in the accident. Each of these parties may have separate insurance policies, so it is important to secure the services of an experienced taxi accident lawyer who understands how to properly assign liability and obtain maximum compensation for injuries.
Ride Sharing Liability
In recent years, ride sharing services like Uber, Lyft, and Via have become increasingly popular, bringing a great deal of convenience and savings to their users. However, many of the laws and regulations that provide protection to passengers of taxis and other common carriers may not apply to ride share drivers, making it difficult to establish liability in accidents and seek compensation for passengers who are injured while using these services.
Ride sharing companies usually use insurance policies that cover people who are injured in accidents that occur when a driver is carrying a passenger. In Chicago, a city ordinance requires these companies to provide $1 million in commercial auto liability coverage. However, since ride sharing drivers are considered independent contractors rather than employees, companies may claim that they are not liable for damages in certain situations. In these cases, the skills of an experienced auto accident attorney are often required to prove liability and recover compensation for damages.
Contact a Compassionate Accident Liability Attorney
Whether you are a passenger or driver, determining how to receive compensation when you have been injured in a car crash involving a taxi, Uber, Lyft, or Via can be a complicated process involving multiple parties and insurance companies. In these cases, you need a dedicated, experienced personal injury lawyer on your side to help you understand your options and advocate for your rights. Attorney Patrick Quinn understands the pain and suffering you are going through, and he will fight for you to receive the compensation you deserve.
Contact our Park Ridge car accident injury attorney today at 847-232-7180 to schedule a free consultation. We serve clients in Des Plaines, Niles, Skokie, Glenview, Norridge, Harwood Heights, Jefferson Park, the O'Hare area, and throughout Chicagoland.