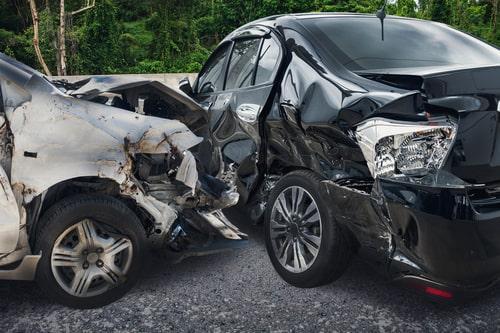 Nobody expects to get into a car accident -- that is why they are called accidents. They happen at random times and can be unsettling for those who are involved in them. Some people may go into shock after a car accident, while others jump into action to accomplish what needs to be done. Most people would agree that the first thing you should do after a car accident is to try to assess the situation and determine if anyone has been hurt. Even if nobody seems to need immediate medical attention, you should still call 911. The dispatchers can send police out to the scene of your accident and if needed, an ambulance as well. Even if the accident does not seem that serious, here are a few reasons why you should call the police:
You do not know the extent of the damage to your vehicle. Sometimes in life, there is more than meets the eye. This can be true when it comes to your vehicle after an accident. These days, cars have fair more sophisticated sensors and electronic components that can become damaged easily. Car repairs can become very expensive very quickly and it can be a headache trying to get your insurance company to cover the cost of these repairs if you cannot establish that the damage occurred because of the accident.
You could actually be injured worse than you appear. After a car accident, you can never immediately know if you are injured or not. After a stressful, surprising or scary event, your body creates a hormone called adrenaline. This hormone can affect your body in various ways, but one of the most notorious side effects is the hormone's ability to mask pain. Calling the police to the scene of the accident can help establish facts about the accident, including how you felt after the accident and whether or not you sought medical attention.
Police reports are invaluable when negotiating with insurance companies. One of the most valuable pieces of information you could have from a car accident is the police report about the accident. Though you are not always required to call the police after an accident, doing so can help you obtain an accurate police report to use as evidence for any claims you make.
Contact a Park Ridge, IL Car Accident Attorney Today
Though some people may want to avoid involving the police if the accident is minor, you should always call the police after a car accident. Having police show up at the scene of the accident can make it easier for you to obtain a police report that could become useful when trying to negotiate with your insurance company. As the saying goes, it is always better to be safe than sorry. If you have been injured in a car accident, you need help from a Glenview, IL car accident lawyer. At the Quinn Law Group, LLC, we can help you obtain compensation for your injuries and damages. Call our office today at 847-232-7180 to schedule a free consultation.
...