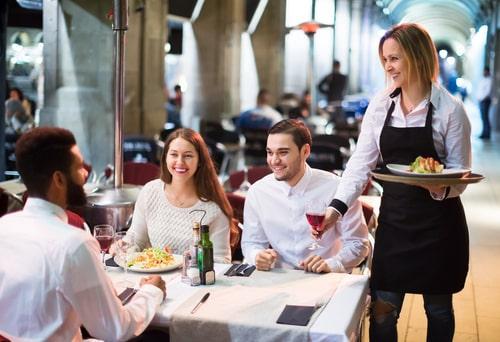 Many people dine out every day in the United States. According to statistics, on average, Americans eat out between four and five times a week. In many cases, it can be out of convenience to save time while juggling work and child-rearing commitments. In addition, families often gather together at their favorite eatery to celebrate a birthday or a holiday. However, a nice evening out can sometimes turn into a nightmare. Restaurant accidents may cause a patron to suffer minor to severe injuries, depending on the circumstances. For example, if a person slips and falls, he or she can sustain serious damage to a body part. There are other mishaps that can cause injury to restaurant-goers, and they are often caused by the negligence of the property owner. That is why it is imperative that an injured party consults with an experienced personal attorney regarding a premises liability claim.
What Kind of Injuries Can Occur at Restaurants?
Accidents at food establishments are more common than one might think. Tripping, slipping, and falling can result in significant bodily damage since a person can land on a hard surface such as pavement or tumble down a flight of stairs. In many cases, this is due to ice on a sidewalk/entrance or oil that was not cleared from a floor, making it slippery.
In other instances, a patron can suffer burns to the skin if he or she comes into contact with boiling water or a hot plate. If the wait staff is not properly trained, they run the risk of spilling a piping hot cup of coffee on someone.
...