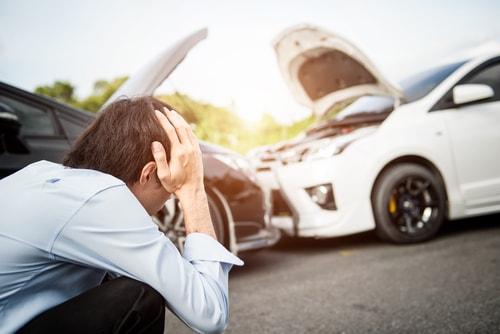 When it comes to shouldering responsibility, car accidents may be more complicated than they might initially seem. Complexities may emerge in either the sequence of events leading up to the moment of collision and personal injuries that follow or in the capacities of each driver (and in some cases pedestrians) involved. Your job as a car accident injury victim is not to play detective. Recovering from the harms you have suffered and adjusting your work and other schedules accordingly are your proper focus. Recording every detail of the facts at issue is the territory of law enforcement, and in apportioning blame and imposing liability, the province of an attorney.
Multi-Party Auto Accidents and the Question of Fault
As a Chicago area resident, you are already familiar with the complexity of the city's system of roads and highways. Take, for example, the frequent site of road construction area where lanes narrow and traffic snarls. Now, factor in winter weather. You are on your way to work as driving lanes on both sides of a median or temporary traffic divider are halved by red cones and a squad of city workers. You adjust accordingly, slowing to the reduced speed limit.
...