You Are the Victim of a Hit-and-Run in Cook County, and the Police Cannot Find the Perpetrator; Now What?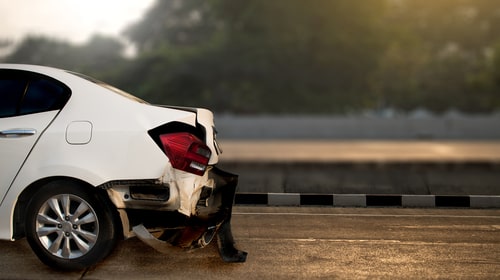 Car accidents can be traumatic experiences for anyone to endure, especially if there is an injury involved. Even the most careful drivers can be involved in an accident at any given time. After a car accident takes place, it is accustomed for a law-abiding citizen to stop, survey the damage, contact the police, and exchange information with the other driver. They may also choose to contact an attorney. However, not everything happens as planned in the real world. What happens if the individual who hit your vehicle flees the scene?
According to the AAA Foundation for Traffic Safety, a hit-and-run accident takes place every minute in the United States. Cook County, the most populous county in Illinois, is home to many hit-and-run accidents, particularly on busy freeways such as I-90 and I-294. Unfortunately, these active areas are often viewed as optimal areas to flee the scene of an accident. As a result, victims of hit-and-runs may be concerned that they may be ineligible for compensation since the liable party fled the scene. However, this is not necessarily true.
How Can a Personal Injury Lawyer Help Your Situation?
In a hit-and-run accident, it can be difficult for the victim to accurately identify the car that hit them. The at-fault party may escape culpability for the crash. Fortunately, victims may still be entitled to financial compensation through their uninsured motorist coverage. If you were hurt in a hit-and run, a knowledgeable lawyer may be able to help you file a claim with your own insurance company and seek financial compensation for vehicle damage, medical bills, and more.
Navigating a Hit-and-Run Accident When The Perpetrator is Uninsured
As if being in a hit-and-run accident is not bad enough, what happens when the driver at fault is uninsured? In the state of Illinois, automobile insurance companies are required to give drivers the option of selecting coverage if an uninsured motorist hits them. This coverage will help you pay for vehicle damage and personal injuries. First, however, you must file a claim with your insurance company.
Many motorists who've been involved in a car accident are often surprised at how hesitant insurance companies are to issue a claim to help pay for personal and property damages pertaining to the accident. At this stage of filing a claim, it is often wise to have a lawyer to represent you; that way, they can protect you from the insurance company taking advantage of you. Another way a lawyer can be highly beneficial is that they can help you pursue a lawsuit against the at-fault driver. Lawyers can perform asset searches to gauge whether the at-fault driver has enough money to pay you according to your judgment.
Contact a Cook County Hit-And-Run Attorney
Car accidents are terrifying experiences; hit-and-runs can be even worse. To ease the post-accident process, Cook County car accident lawyer Pat Quinn may be able to pursue compensation on your behalf. Call 847-232-7181 for a free consultation today.
Source:
https://newsroom.aaa.com/2018/04/hit-run-deaths-hit-record-high/