What to Do After a Rideshare Accident in Cook County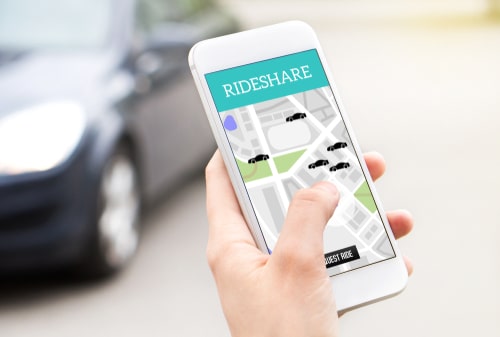 Rideshare drivers are normally not professional drivers. On most rideshare platforms, drivers are independent contractors with few or no qualifications but a valid driver's license. While those with poor driving records should be rejected by companies like Uber and Lyft, this is by no means a guarantee that your rideshare driver practices safe driving habits. From the back seat, you may not have a clear view of what your driver is doing. Often, the passengers are not able to spot a rideshare driver's unsafe driving habits until it is too late and an accident has already happened. If you are injured in a rideshare accident, there are a few steps you can take to help preserve your personal injury claim.
What Should I Do After a Rideshare Accident?
You may know what to do if you get into an accident while you are driving, but your course of action should look a little different if you get into a crash while in a rideshare. You can start by taking these steps:
Medical care - As with any auto accident, seeking medical attention is important. Adrenaline can run high after a car crash, and because it acts as a natural pain reliever, you may not notice an injury right away. It is a good idea to let a medical professional assess you.
Driver information - Make sure you have your driver's name, then jot down a physical description. Careless rideshare drivers will occasionally attempt to escape liability by claiming that someone else was driving using their account.
Witnesses - If anyone else witnessed your rideshare accident, take down their contact information and ask them to write down what they saw.
Police report - A police report is particularly important when a rideshare is involved. However, be mindful of what you say. Be careful not to say anything that suggests your own actions played a role. Even in a rideshare, it is possible that the driver's insurance company will try to limit or bar your recovery by putting blame on you.
Report to the company - Make sure you report that you were in an accident to the rideshare platform. You can probably do this in your app.
Insurance - Do not speak on the phone with the driver's or rideshare platform's insurance company until you have an attorney. Insurance companies frequently try to take advantage of unrepresented parties by offering lowball settlements that may not even cover your costs after everything is added up.
Perhaps the most important thing you can do is immediately contact an attorney for further advice and direction.
Call an Illinois Rideshare Accident Attorney
If you have been injured in a rideshare accident, Quinn Law Group, LLC may be able to help you recover financial compensation. Our experienced Glenview rideshare accident lawyers are skilled at handling these complicated claims. Call 847-232-7180 for a free consultation.
Source:
https://www.technologyreview.com/2018/10/25/139300/uber-and-lyft-are-behind-a-sharp-rise-in-us-traffic-deaths/