What Are Common Signs of Nursing Home Abuse and Neglect in Illinois?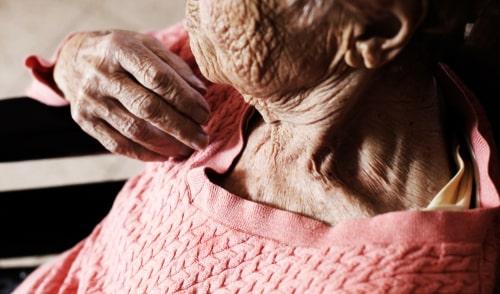 Statistics show that people are living longer in these modern times. However, this means many elderly citizens reside in assisted living or nursing homes once they reach a point in which they cannot live independently. Medical professionals at such facilities have a duty of care to keep your loved one safe and healthy. Unfortunately, cases of injuries sustained by residents due to abusive or neglectful behavior by staff members occur more often than you might think. Several reasons may exist for this, including understaffing or inadequate training by management. Regardless of the causes, if your family member has suffered any kind of injury while living in a long-term care facility, he or she may be entitled to compensation through a personal injury claim. A knowledgeable attorney can help you recognize the signs of nursing home abuse or neglect.
Physical Injuries
The mistreatment of nursing home patients or assisted living residents may be difficult to notice at first. If someone is bed-ridden, visiting relatives may not initially see signs or symptoms of abuse or neglect. For example, bruises or bedsores may be covered by clothing or blankets. When medical staff fail to do rounds or to check on residents or bathe them on a regular basis, they can develop serious to life-threatening infections.
Examples of the most common injuries that are found in long-term care facilities include:
Bedsores
Fractures/broken bones
Bruises or bleeding
Infections (sepsis)
Physical discomfort
Psychological Damage
Not all nursing home neglect or abuse causes physical injuries. In some cases, residents can suffer verbal abuse, leading to psychological conditions such as depression or anxiety. Medical staff members who are not properly trained can become impatient and even angry with patients, yelling at them or calling them derogatory names.
A few of the signs that your loved one might have been harmed mentally include the below behaviors:
Emotionally withdrawn
Silence around caretakers
Anxious or easily agitated
Weight loss or weight gain
Contact a Glenview Personal Injury Lawyer
Entrusting your loved one's life with medical professionals can be a difficult decision. Unfortunately, your relative may suffer at the hands of nursing home personnel. At The Quinn Law Group, LLC, we understand the sensitive nature of personal injury cases, especially those involving the elderly. Our skilled and compassionate Des Plaines nursing home abuse and neglect attorneys will fight for the rights of your family and pursue compensation for damages, including your pain and suffering. Call our office today at 847-232-7180 to schedule your free consultation.
Sources:
https://www.ilga.gov/legislation/ilcs/ilcs3.asp?ActID=1222&ChapterID=21
https://www.ilga.gov/legislation/ilcs/fulltext.asp?DocName=072000050K12-4.4a