What Are Common Causes of Construction Site Accident Injuries?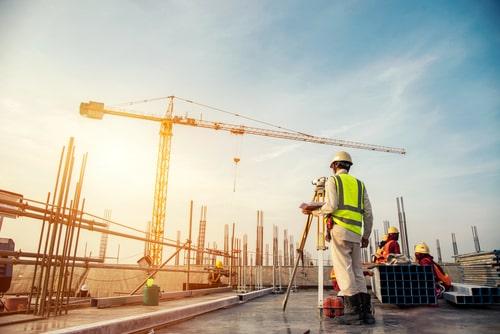 An employee who works in an office every day experiences a different work environment than a construction worker. Erecting or renovating buildings or homes requires physical labor and many hours outside in all kinds of weather conditions. It can also involve heavy and large machinery such as tractors or forklifts. This can pose significant risks to workers, even if proper safety precautions are taken. According to the Occupational Health and Safety Administration (OSHA), in 2018, one out of five worker deaths were in the construction industry. Even if a construction accident does not result in a fatality, it can cause serious injuries.
Safety Hazards
Due to the nature of the work, construction companies and contractors have a certain set of safety standards to follow. If an employer is negligent in following these rules, accidents can and do take place. There are four main incidents that are the leading cause of fatal construction worker injuries. These are referred to as the "Fatal Four."
Falls: Many construction workers perform their job on scaffolding or ladders. Falling from elevated heights can result in broken bones and head trauma. Construction companies must inspect their equipment and tools to make sure they are in proper working order. In addition, liquid spills that are not cleaned up can cause an employee to slip and fall. Regulating protective gear such as safety harnesses and hard hats is the responsibility of the employer.
Struck by object: If a conveyor belt or machine is not routinely maintained, it can malfunction, causing faulty parts to strike unsuspecting employees. For instance, a power saw that has a defective part can cause the blade to come loose, potentially cutting off a worker's finger or hand. These types of accidents can also cause lacerations, burns, and even blindness if an object hits a worker's eye.
Electrocutions: Metal ladders, cranes, and forklifts are typically used on construction sites. If they come into contact with overhead power lines, the workers on them run the risk of electrocution. Additionally, standing water, defective electrical outlets, or faulty wiring may spark a fire.
Caught in or between machinery or equipment: In some situations, a piece of clothing or debris can get caught in running machinery and a worker may be pulled into the machine. Employees can also be crushed between rolling or sliding objects. For example, between a semi-truck trailer and a dock wall, or underneath a hydraulic bed that is lowering. Construction employers should make sure their devices are programmed to automatically stop or shut down in instances like these.
Contact a Glenview Personal Injury Attorney
Because the construction industry can pose certain risks to workers, it is imperative that employers enforce safety measures. When protocol is not followed, accidents are more likely to occur. If you or your loved one was hurt on a construction site, it is important to consult with an experienced Park Ridge construction accident lawyer. The qualified and compassionate Quinn Law Group, LLC understands how devastating a construction injury can be. We will aggressively advocate on your behalf so you receive the compensation you need and deserve. Call our office today at 847-232-7180 to schedule your free consultation.

Source:
https://www.osha.gov/data/commonstats