Using Evidence to Determine Liability in an Illinois Truck Accident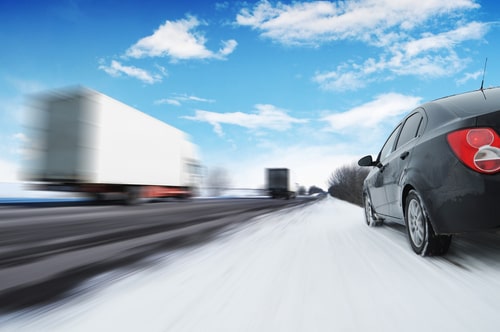 vehicle accidents can occur for various reasons, including inclement weather conditions, driver error, or mechanical failure. Although many of today's cars and trucks have advanced technology aimed to prevent a crash, they may still happen, often resulting in serious and even fatal injuries. Certain in-car devices and systems can help in determining how or why a collision took place. In addition, other video footage near the scene or witnesses can provide crucial data regarding the events that led up to the incident. Gathering this important information can be essential when proving negligence and seeking damages in a truck accident.
Event Data Recorders
Event data recorders can include many different types of devices. According to the NHTSA, an EDR is a device that is installed in an automobile or a truck that records technical information (vehicle and occupant) for the seconds before, during, and after an accident. Part of an EDR's recorded data reports on how and where a vehicle was driven. This may include speed, braking, steering, and more. Most EDRs can only store recorded data for a certain amount of time, so it is crucial to obtain it as soon as possible following an accident to increase the chances of receiving compensation if it shows that a truck driver acted negligently.
EDRs may record critical data, including any of the following:
Pre-crash vehicle and computer dynamics
Driver behavior/inputs
Vehicle crash signature
Restraint usage and deployment
Post-crash data, including the activation of an automatic collision notification (ACN) system
It is important to note that EDRs are not the same devices that log data such as hours of service for truck operators. However, timesheets can also be used as evidence that a truck driver or trucking company violated federal regulations regarding consecutive hours of driving without rest or sleep.
Camera Footage and Eyewitness Testimony
Although required in most police cars nowadays, many civilians, as well as delivery and truck drivers, use dash-mounted cameras, too. The video footage from these devices can provide a clear view of the details of the crash, including the factors that may have caused it. For instance, if a truck driver was swerving between lanes because he or she was drowsy, another driver's camera may have this information on tape.
In some situations, obtaining certain video footage can be difficult if another driver or bystander does not want to get involved. An experienced personal injury attorney may use a "subpoena duces tecum" to compel another party to provide pieces of evidence for your accident claim.
Contact a Park Ridge Personal Injury Lawyer
At Quinn Law Group, LLC, we know how devastating any type of vehicle accident can be to those involved. If you or your loved one are a victim of a truck accident, your injuries may be severe. That is why it is important to speak with an accomplished Glenview truck accident lawyer right away. Attorney Patrick Quinn has more than 15 years of experience helping personal injury victims prove negligence and pursue compensation for their pain and suffering. To learn more about how we can assist you, call our office today at 847-232-7180 to set up your free consultation.
Sources:
https://www.ilga.gov/legislation/ilcs/fulltext.asp?DocName=062500050K11-401
https://www.ilga.gov/legislation/ilcs/fulltext.asp?DocName=062500050K11-501.6
https://www.topdriver.com/education-blog/2020-illinois-car-crash-statistics/
https://www.nhtsa.gov/research-data/event-data-recorder