July I-294 Accident Illustrates Common Causes of Trucking Crashes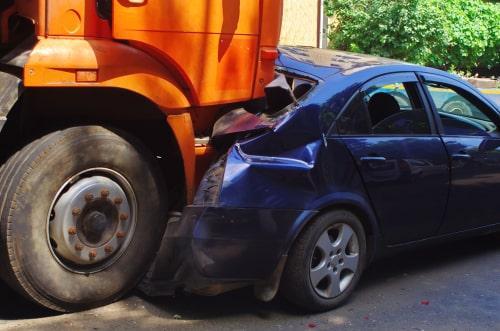 A fatal crash involving two semi-trucks on I-294 Tri-State Tollway occurred at the beginning of July when one truck stopped due to construction and was rear-ended by another semi that failed to stop. The first driver went to the hospital with non-life-threatening injuries, but the driver of the second truck was pronounced dead at the scene.
Although this particular accident involved two semi-trucks, passenger vehicles driving on I-294 are also at significant risk from truck accidents. The disparity in size between a truck and a car is substantial and is a major factor in the high rates of serious injury and death resulting from these kinds of accidents.
What Are Common Causes of Semi-truck Accidents?
Investigations of semi-truck accidents with other trucks and passenger vehicles show they are caused by several common factors. Unfortunately, most of these factors are predictable and avoidable, and include:
Driving under the influence of drugs or alcohol
Speeding and other kinds of reckless driving
Improper maintenance
Unstable or improperly secured loads
Who Is Liable for the Consequences of Semi-Truck Accidents?
A thorough investigation is always required to determine who is responsible for damages. Investigations often include multiple parties and collaboration between police forces, insurance agencies, traffic investigators, and bystanders who saw the accident. The parties that may be held liable in a semi-truck accident include:
The driver of the truck, if his or her behavior is found to have caused the accident
A carrier company that failed to perform adequate safety protocols, equipment maintenance, or driver screening
A manufacturer which made defective vehicle parts
A shipping company that improperly loaded a truck
Local or state government which failed to maintain road conditions
Contact a Des Plaines, IL Car Accident Attorney
If you or someone you love has been injured or killed in an accident involving a truck, it is important to seek immediate help from an experienced Park Ridge, IL truck accident attorney. Waiting to explore your options can lead to loss of evidence and an expired statute of limitation. The attorneys at Quinn Law Group, LLC, know the emotional and physical consequences of a truck accident can be devastating and we will handle your case with compassion and care. Call us today at 847-232-7180 to schedule a free consultation.
Source:
https://chicago.cbslocal.com/2021/06/30/i-294-fatal-crash-75th-street/