How Speeding Can Lead to Catastrophic Injuries in Illinois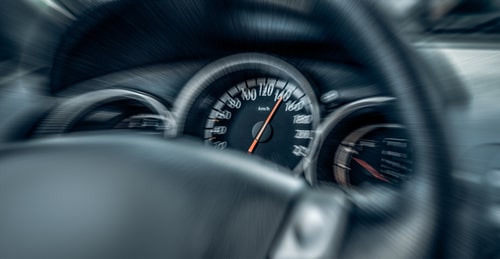 The global pandemic that is COVID-19 has impacted many aspects of our lives this past year. Non-essential businesses have been temporarily closed throughout the country in efforts to stop the spread of the virus. Numerous essential employees who work in the corporate world have found themselves working remotely at home. The majority of people have been spending most of the past year at home. Although the roads are less crowded than they normally are, the rates of fatal car accidents have gone up.
According to reports from Top Driver, the fatality rate per mile driven increased despite many Illinois residents driving less due to stay-at-home orders. In the Chicago area, there has been a 14 percent increase in speeding, part of a dangerous trend of driving behavior during the coronavirus crisis. One reason for these statistics is due to the fact that some motorists feel as if they can speed now that there is not much traffic on their usual routes, including Interstates 90 and 294. However, traveling at faster speeds can increase the severity of injuries in the event of a collision.
Speed Limits Are Established for a Reason
Speed limit signs are posted along roadways to alert drivers to the maximum speed they are allowed to travel on that roadway. Speed limits are designed to enhance safety by reducing the risk of a driver losing control and colliding with another vehicle, object, or pedestrian. School and construction zones are established to prevent speeding near a school since children are walking nearby and getting on and off school buses. Traffic fines are increased if drivers are found speeding in these areas. In addition, curvy or winding streets typically have slower speed limits to prevent motorists from taking turns too fast and flipping over.
When vehicles collide at high speeds, the force of the impact can cause serious to life-threatening injuries to drivers and passengers. If a speeding car hits a pedestrian, bicyclist, or motorcyclist, the resulting injuries to them are much worse due to their lack of protection.
Studies have shown that it is more difficult to maintain control of a vehicle traveling at high speeds. Sharp turns, debris, or potholes can cause a speeding car to careen off the road or flip over. In addition, it takes longer for a speeding vehicle to stop, which means the driver may not have time to stop before slamming into a stopped car ahead or a building.
Usually, catastrophic injuries result in debilitating and long-term disabilities. These types of injuries can have a lifelong impact on victims as well as their families since the injured party may not be able to return to work. A few of the most common catastrophic injuries suffered in a speed-related car accident include:
Head trauma (traumatic brain injury, concussion)
Spinal cord injuries (temporary or permanent paralysis)
Amputated limbs
Internal organ damage (collapsed or punctured lungs)
Loss of cognitive function
Contact a Glenview Personal Injury Lawyer
A car accident can occur for various reasons, but speeding can be one of the main causes. When vehicles are traveling at high rates of speed, the consequences can be devastating. At Quinn Law Group, LLC, we understand that an automobile crash can result in long-term injuries. Attorney Patrick Quinn has more than 15 years of experience helping personal injury victims obtain appropriate compensation for their damages. Call our diligent Park Ridge car accident attorney at 847-232-7180 to schedule your free consultation.
Sources:
https://www.ilga.gov/legislation/ilcs/fulltext.asp?DocName=062500050K11-401
https://www.ilga.gov/legislation/ilcs/fulltext.asp?DocName=062500050K11-501.6
https://www.topdriver.com/education-blog/2020-illinois-car-crash-statistics/