How Much Coverage Do Ridesharing Drivers Have in Case of an Accident?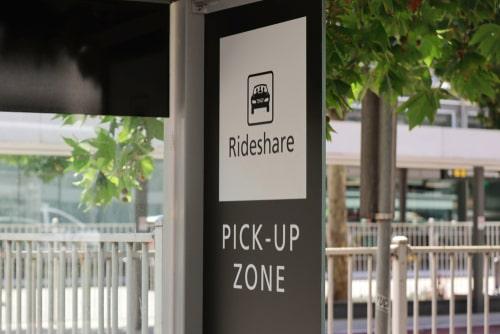 For the past decade, Uber has been the most popular ridesharing service in the United States and has actually been named the world's most valuable start-up company. Uber paved the way for other ridesharing companies, like Lyft and various other ridesharing companies throughout the world. While ridesharing offers convenience for its passengers, it can have its downsides. If you are in an accident while you are a passenger in an Uber or Lyft ride, you may have difficulty trying to determine how you can recover compensation for injuries you sustain. One of the biggest questions any person has after a car accident with a ridesharing company is, "Who can I hold responsible?"
Defining Ridesharing Companies
In the state of Illinois, ridesharing companies are referred to as "transportation network companies," or TNCs. The Transportation Network Providers Act is the legislation that governs the legalities behind insurance and ridesharing companies in Illinois. According to the Act, a TNC is a company that uses a digital network or app to connect passengers with TNCs. For a service to be considered a TNC, the company itself must not own, operate, control, or manage vehicles that are used by its drivers.
Illinois Insurance Requirements
The Act states that any TNC operating in Illinois is responsible for providing insurance coverage for drivers during the time that they have logged into the app until they accept a request for transportation. The TNC must provide $50,000 for death or personal injury, $100,000 for death and personal injury per accident, and $25,000 for property damage. Once the driver has accepted a passenger's request, either they or the TNC is responsible for maintaining at least $1,000,000 for death, personal injury, and property damage. In addition, at least $50,000 is required for uninsured and underinsured motorists.
Uber and Lyft Insurance Compensation
Most of the time, individuals who work as ridesharing drivers are not covered by their personal insurance while they are working. Unless they have commercial transportation insurance or a clause in their personal policy that allows for coverage, you cannot recover compensation from them. Rather, you would recover compensation from the ridesharing company itself. Uber maintains insurance coverage for its drivers that cover up to the same amounts that are required by Illinois law. Uber also provides contingent comprehensive and collision coverage, as long as the driver maintains that coverage on his or her personal insurance policy.
Discuss Your Case With Our Park Ridge, IL Ridesharing Accident Injury Attorneys
The legal landscape surrounding accidents with ridesharing companies is one that has a lot of gray areas. In some cases, being in an accident with a ridesharing company allows you to seek compensation from the driver themselves, but also from Uber or Lyft. At the Quinn Law Group, LLC, we can help you determine who to hold at fault for the accident, as well as whether or not you should obtain compensation from the ridesharing company itself. To schedule a free consultation with one of our skilled Glenview, IL ridesharing accident injury lawyers, call our office today at 847-232-7180.
Sources:
https://www.natlawreview.com/article/uber-and-lyft-drivers-hurt-rideshare-accidents
https://www.ilga.gov/legislation/ilcs/ilcs3.asp?ActID=3589&ChapterID=49
https://www.uber.com/us/en/drive/insurance/?city=erie