How Can Nursing Home Violations Lead to Personal Injuries?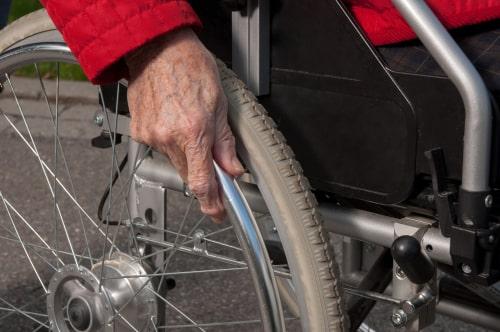 There comes a point in some people's lives where they can no longer care for themselves. In these situations, many elderly individuals move to a nursing home or assisted living facility. In order to provide high-quality care, these long-term care centers must adhere to certain safety standards. However, not all of them may follow the required regulations, and these violations can lead to accidents and injuries among patients. According to ProPublica and the U.S. Centers for Medicare and Medicaid, hazardous conditions are the most common violation in nursing homes across the country. Other violations can also result in negligent care and endanger residents.
Common Hazards That Cause Harm
Any type of medical facility has a duty of care to keep patients safe and secure while under their care. This includes maintaining clean and sanitary conditions, but it also involves building maintenance to make sure it is a safe environment regardless if a resident is mobile, confined to a wheelchair, or bedridden.
Some of the most common dangerous conditions found in nursing homes, rehabilitation, or assisted-living homes may cause an individual to slip, trip, and fall. In other instances, building code violations can result in severe burns or electrocution due to exposed electrical currents. They may include but are not limited to the following:
Broken guardrails
Water leaks
Damaged or uneven flooring
Loose electrical wires
Inadequate lighting
Obstructed hallways and walkways
Several other violations involve the standard of care administered by staff. Serious to life-threatening injuries may involve the following actions by staff members:
Inadequate care plan for residents
Keeping incomplete medical records
Hiring employees with histories of committing abuse
Dispensing the wrong medication to patients
Serving spoiled or undercooked food
Failure to treat residents with dignity
Contact a Des Plaines Personal Injury Lawyer
Entrusting your family member with medical professionals can be difficult. Unfortunately, patients at a nursing home or rehab facility can suffer injuries through no fault of their own. If you suspect your loved one is being neglected or abused at a long-term care facility, it is imperative that you seek legal guidance. You may be entitled to compensation if an employee is found to be negligent. At The Quinn Law Group, LLC, our skilled Park Ridge personal injury attorneys understand how devastating these types of injuries can be to everyone involved. Call our office today at 847-232-7180 to arrange your free consultation and learn more about your legal options.

Source:
https://www.ilga.gov/legislation/ilcs/ilcs3.asp?ActID=1222