Defensive Driving Tips to Help You Avoid an Accident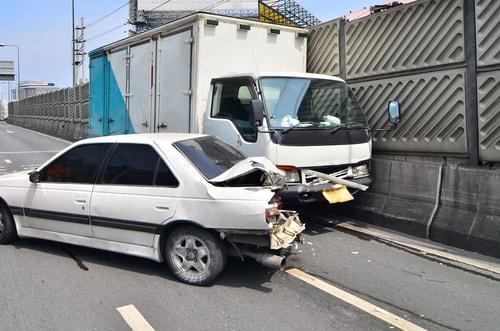 Automobiles are perhaps the greatest invention of the modern age -- they simplify life and enable us to live more efficiently. With all of that innovation comes danger, as well. According to the National Highway Traffic Safety Administration (NHTSA), there were 37,133 people who died in car crashes in 2017. Though the number of fatal traffic accidents has been steadily decreasing, car accidents still remain a problem. There are things that you can do to protect yourself on the road that can greatly decrease your chances of getting into an accident. Here are a few tips you can follow to help keep your chances of getting into an accident down:
Pay Attention to the Road
Try not to let other things distract you from the task at hand -- driving. Distractions can appear both inside and outside the vehicle and they are all equally as dangerous. Cell phone use is one of the most common forms of distracted driving, but you can also become distracted by changing the music, adjusting the air conditioner, reaching for an item you have dropped or by other passengers in the vehicle. Keep your eyes and mind on the road and you should be safe.
Maintain a Safe Following Distance
This can (literally) be a lifesaver, especially in inclement weather conditions, like rain or snow. You should try to keep the following distance of at least two seconds between your vehicle and the vehicle in front of you. This means that it should take you about two seconds to reach any given landmark after the vehicle in front of you reaches the same landmark.
Follow the Speed Limit
This one is obvious, but many people forget to watch their speed. Speed limits are in place for a reason -- for the safety of yourself and others on the road. Not only is it illegal for you to speed, but it is also dangerous and can end in a traffic accident.
Yield to Other Drivers
You should always yield to other drivers -- even if you have the right of way. Always assume that other drivers are not obeying traffic laws. This can help you prevent accidents by always being aware of what other drivers are doing.
Get in Touch with a Park Ridge, IL Car Accident Attorney
You can follow all of these tips and still end up in a car accident due to the negligence of other drivers. If you or a loved one has been injured in a car accident, you should immediately contact a skilled Des Plaines, IL car accident lawyer. At the Quinn Law Group, LLC, we know how devastating car accidents can be, especially if you are severely injured. Our skilled attorneys can help you reclaim any lost wages you may have and compensation that you deserve. Call our office today at 847-232-7180 to schedule a free consultation.
Sources:
https://www.nationwide.com/driving-safety-tips.jsp
https://www.geico.com/more/driving/auto/car-safety-insurance/defensive-driving/
https://www.businessinsider.com/defensive-driving-tips-2017-2#respect-the-speed-limit-5