Can Car Accident Reconstructionists Help Determine Liability?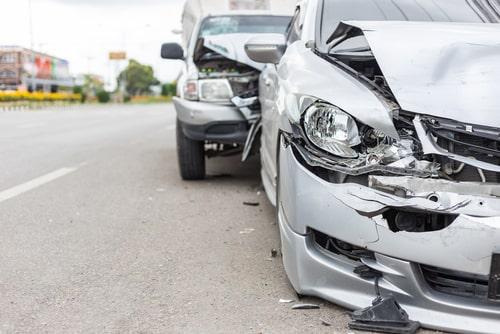 Motor vehicle collisions occur for many reasons, such as speeding, disobeying traffic laws, driving under the influence (DUI) of drugs or alcohol, distracted driving, inclement weather, or poor road conditions. Determining liability in a car accident may not be as easy as it seems. In some cases, an objective third party can help establish who was responsible for causing the accident and who should pay for medical expenses related to any injuries. Accident reconstruction can assist with determining liability in a vehicle crash. In addition, a knowledgeable personal injury attorney can hold those negligent parties responsible.
Examining Evidence at the Scene
In some accidents, there may be multiple vehicles involved, which can make it difficult to identify the at-fault driver. For example, if one motorist loses control of his or her car, it can cause a chain reaction, in which several vehicles hit each other, resulting in a multi-vehicle pileup. Injuries to drivers and occupants can range from minor to serious and even fatal.
An accident reconstructionist is a professional with extensive knowledge of physics and engineering as it relates to a crash scene. He or she may also have a law enforcement background with specialized training. Reconstructing the accident can reveal factors that led up to a collision, including weather and pavement conditions, visibility, as well as the vehicles' speeds. These professionals will conduct their investigation starting with the final resting place of the vehicles. However, they will look at all pieces of evidence including damage to the vehicles and the passengers.
By gathering evidence, talking to eyewitnesses, and analyzing this data, a reconstructionist can draw conclusions about the possible causes and events that led up to the collision. Accident reconstruction can also help jurors visualize the accident scene and what occurred. In addition, this type of professional expert may address any inconsistencies between witness testimonies.
Further Explanations
For assistance in determining vehicle speed, crash severity, traffic law or code violations, avoidability, or sight distance, an accident reconstructionist may be able to help. Many victims of car wrecks use an accident reconstructionist if any of the following apply:
The drivers cannot remember how the accident occurred.
There were no witnesses.
The vehicles were damaged beyond repair.
Proving liability for the crash is not clear.
Severe injuries occurred.
Any other relevant information is missing.
Another way a crash reconstructionist can prove negligence and support a personal injury claim include being able to:
Calculate the automobile speeds and movements at the time of the accident
Recognize a driver's ability to avoid the collision
Establish if the passengers involved were wearing seatbelts
Determine if the cars accelerated prior to the crash
Contact a Glenview Personal Injury Attorney
Being involved in any type of car accident can leave victims traumatized and unsure of where to turn. At Quinn Law Group, LLC, we believe injured parties are entitled to compensation for their damages, including pain and suffering. With over 15 years of experience, Attorney Quinn works tirelessly to help his clients secure the financial assistance that they deserve for their physical and emotional pain. If you have been hit by a speeding driver or were injured by another driver's negligence, contact our Glenview personal injury lawyer at 847-232-7180 to schedule your free consultation.
Sources:
https://www.ilga.gov/legislation/ilcs/fulltext.asp?DocName=062500050K11-401
https://www.ilga.gov/legislation/ilcs/fulltext.asp?DocName=062500050K11-406
https://www.ilga.gov/legislation/ilcs/fulltext.asp?DocName=062500050K11-402
https://www.ilga.gov/legislation/ilcs/fulltext.asp?DocName=062500050K11-404