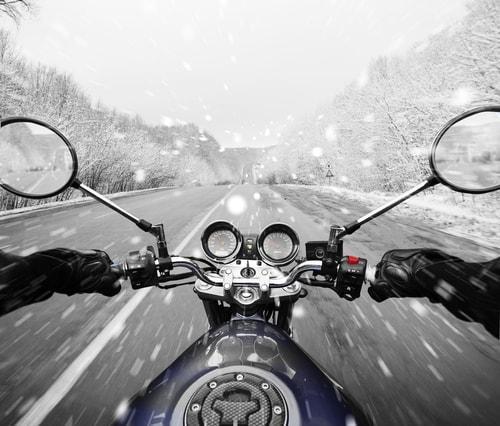 If you own a motorcycle, you know how fun and exhilarating riding one can be. Unfortunately, riding a motorcycle can also be very dangerous. According to the National Highway Traffic Safety Administration (NHTSA), motorcyclists are 28 times more likely to be fatally injured in a traffic crash than the occupants of a passenger vehicle. This is due to the inherent vulnerability of motorcycles. Passenger vehicles are made of metal which surrounds the driver and occupants on all sides; motorcyclists are simply just on top of a smaller and much lighter vehicle. Even when motorcycle accidents are not fatal, motorcycles often suffer harsh injuries that can affect you for the rest of your life in some cases.
Motorcycle Accident Injuries
The type of injuries that result from a motorcycle accident depends on a few different factors. Obviously, the nature and type of accident will play a role in determining the severity of the injuries. Also, what the motorcyclist was wearing at the time of the accident can also affect the severity of the injuries. Typically, a person who is wearing proper motorcycling gear such as a helmet, long pants, and a jacket usually suffer less than those who do not wear protective gear. Here are a few of the most common motorcycle accident injuries:
Road Rash: Perhaps the most common injury, road rash is seen in both minor and major motorcycle accidents. Road rash refers to the skin abrasions on the body where the skin has been scraped off when it comes in contact with the road. Road rash can come in degrees, with third-degree road rash being the most severe.
Burns: When parts of the body come into contact with hot motorcycle parts, it can result in burns. Some burns can be more serious than others and can lead to serious scarring or disfiguration.
Soft Tissue Injuries: Soft tissue injuries can include sprains and strains to the muscles, tendons and/or ligaments in the body. Also included in this category, whiplash can be a result of motorcycle accidents.
Bone Fractures: Bone fractures can be rather common in a motorcycle accident. These breaks or fractures occur when the body part comes into contact with the motorcycle, the ground or another hard object.
Head Trauma: Perhaps one of the more serious types of injuries, head injuries are often the cause of death for many motorcyclists. Head injuries often involve an injury to the brain such as concussions or other traumatic brain injuries.
Our Park Ridge, IL Motorcycle Accident Injury Attorneys Can Help
Motorcycle accidents can be very serious and often involve some sort of injury, if not death. If you have been involved in a motorcycle accident, you need help from a skilled Des Plaines, IL motorcycle accident injury lawyer. At the Quinn Law Group, LLC, we understand how important it is that you are fairly compensated for your injuries. Our skilled attorney has years of experience helping clients hold the responsible parties accountable for their actions and gain the compensation they deserve. Call our office today at 847-232-7180 to schedule a free consultation.
...