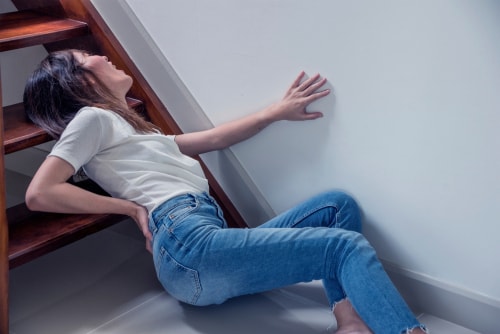 Accidents are called accidents for a reason -- they happen unexpectedly. When it comes to accidents that occur on private property in Illinois, accidents can range from slipping on ice and snow in the winter to drowning in a swimming pool. Premises liability is the idea that property owners are responsible for accidents that occur on their property. The Illinois Premises Liability Act contains information about responsibility and negligence when it comes to maintaining property and allows those who are injured on another's property to pursue compensation.
Owner Responsibilities
The Premises Liability Act states that property owners have a duty to those who are on their property to take "reasonable care under the circumstances regarding the state of the premises or acts done or omitted on them." This means that property owners are required to ensure their property is physically safe for others to be on. It also means that property owners are responsible for overseeing the acts of others while they are on their property.
Elements of a Successful Premises Liability Case
If you have been hurt while on another's property, you may have grounds for a premises liability lawsuit. There are certain elements that must be present in order to have a successful outcome of a premises liability case. To win a premises liability case, you must prove that:
...