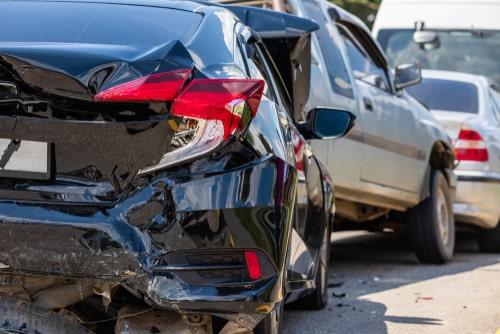 One of the most common types of car accidents that occur are rear-end collisions. Rear-end accidents occur when a driver fails to stop before the front of their vehicle collides with the back of the vehicle in front of them. In many cases, rear-end accidents occur because of a driver error, such as being distracted while driving or misjudging the amount of time they had to brake.
Even if the vehicle was not going very fast when it hit the vehicle in front of it, the impact can cause serious injuries and damages to the driver who was hit. Some of the most common injuries that result from rear-end accidents include:
Concussions: Concussions are one of the most common injuries sustained by those who have been in a rear-end accident. A concussion occurs when the soft matter of your brain is jostled around and bumps into your skull. This can cause symptoms such as headaches, nausea, ringing in the ears, and even issues with concentration and memory.
Whiplash: Another extremely common injury sustained from rear-end accidents is whiplash. This occurs when the head is forcefully thrown forward, then quickly snaps back, causing pain in the neck and shoulders. Most people recover from whiplash within a few weeks to a couple of months, but symptoms could become chronic and lasting in some people.
Broken Bones: When you get into a rear-end accident, your hands are probably going to be on the wheel, meaning they are in the perfect position to get hurt during the collision. Broken bones in the wrist, hand and/or arm are common, but some people may also suffer from broken bones in the legs and feet.
Spinal Cord or Back Injuries: Many people also experience back pain after a rear-end accident. This could be due to strain put on the back muscles during the collision or there may even be a more serious issue, like a slipped disc in the spine or spinal cord injury.
Our Park Ridge, IL Rear-End Accident Attorney Is Here to Help
Even though it may not seem like that serious of an accident, rear-end collisions can actually result in rather serious injuries that could affect your daily life. At the Quinn Law Group, LLC, we can help you determine who is liable for your accident so you can get the compensation that you deserve. To schedule a free consultation with our Glenview, IL rear-end accident lawyer, call our office at 847-232-7180.
...