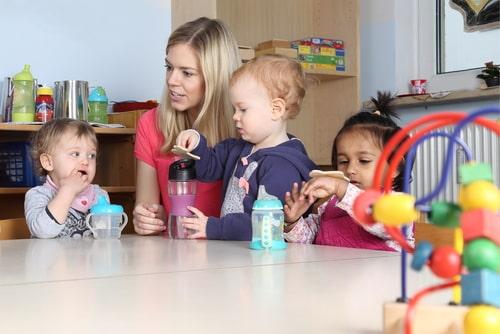 It can be very difficult for parents to choose a good daycare center for their children. Every parent wants their child to be safe and happy when they are not there to care for the child personally. Some signs of a dangerous daycare can be difficult to spot, and very young children may not have the skills to describe what goes on after you leave. It is important for parents to continuously monitor their children for any signs of abuse or neglect, including suspicious injuries. It can be equally important to keep a close eye on the facility itself. If you notice certain signs, you may want to at minimum, find a new daycare. Other signs may indicate that it is time to seek help and call a lawyer.
What Are Some Signs That a Daycare Is Not Safe?
Distinguishing between a sign of danger and the expected results of children playing in a group setting can be tricky. It may be a good idea to keep a written log of any questionable signs so that you will more easily notice patterns over time. Clues that a daycare center may not be the safest place for your children include:
Staff turnover - If a daycare center cannot seem to keep staff members around very long, there could be a problem. Qualified and concerned childcare providers tend to leave very quickly if they find that the facility they are working at is not complying with DCFS regulations or is otherwise unsafe. Additionally, the constant need for rapid hiring can lead to important steps - like the background check - being omitted.
Multiple complaints - Any business can find itself on the receiving end of an angry Yelp rant, no matter what they do. However, if you are seeing multiple complaints from different people and on different platforms, this is a good sign that most of them are probably accurate.
Child behavior - You know your child better than anyone. If you start to see troubling behavior changes, particularly if they seem to revolve around going to daycare, something could be very wrong. If it is not typical for your child to become upset when you try to drop them off, or to "act out" after you pick them up, you may need to investigate further.
Dirt - Children have a way of making big messes, especially in a group. That said, the daycare should appear clean each morning. If the facility is constantly dirty, there may be hygiene-related safety concerns.
Low communication - Getting a response from the people caring for your child should not be like pulling teeth. If messages and emails are going unanswered, or you have trouble getting someone on the phone during the day when you need to, this should raise an alarm.
When in doubt, it is always better to investigate. The cause of your concern could turn out to be nothing at all, but if it does turn out to be a safety problem, you will be glad that you acted. If your child has already been harmed, get them any care they need and call an attorney.
...