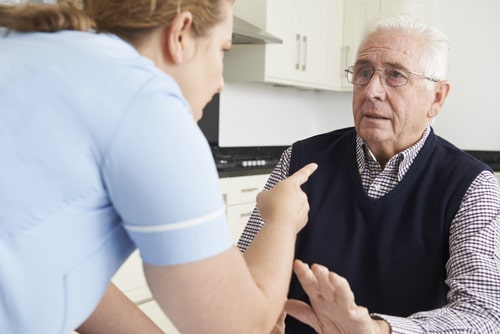 When people choose to go live in a skilled nursing facility - or are placed there by a guardian - it is because they are no longer able to care for themselves at home. Nursing home residents are frequently completely dependent on staff for all their personal care and health care. When there are not enough caregivers there to give the care that residents need, harm can quickly come to people in this vulnerable population. The physical harm caused by understaffing can come on very quickly and lead to fatalities, like if someone's call light is not answered while they are choking. Or, it can happen slowly. Bedsores can develop over time if there is not enough staff to turn immobilized patients at regular intervals. If your loved one was harmed due to understaffing in their skilled nursing facility, they may be entitled to compensation.
Skilled Nursing Facility Understaffing Can Injure Vulnerable Seniors in Many Ways
Understaffing is rampant in nursing homes right now. Like almost every other business, they are struggling to find the staff they need to stay on top of their responsibilities. Sadly, nursing homes that are operating with too many patients and not enough staff are putting our vulnerable elderly people in danger. Some ways that understaffing can lead to residents being harmed include:
Delayed emergency response - Call lights cannot be answered promptly if there are not enough staff members around to respond. Quick response times are the key to protecting seniors who are experiencing an emergency, such as a fall or chest pains. This delayed response can be the difference between life and death, or between minor injuries and severe harm.
Lack of routine care - Hygiene is very important, as many residents are immunocompromised. Seniors also have thinner skin, more prone to infection and issues like bedsores. If residents are not routinely helped with bathing and other hygiene care, they can quickly suffer skin breakdown or severe infections, particularly UTIs.
Unaddressed issues - When a resident or one of their family members has a concern, it should be addressed thoroughly and promptly. A complaint that would be minor for a young and healthy person can be a serious threat to someone who is elderly and frail. When staff is constantly being rushed, they may not address potential problems promptly or at all. This can allow a health issue that should have been nipped in the bud to escalate.
Senior citizens in nursing homes deserve quality care. You may have recourse if your loved one is being neglected or abused in a nursing home. An attorney can help.
...