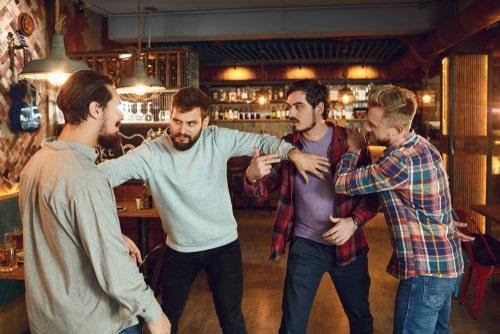 Some "bar fights" would be better classified as "bar assaults and batteries." The term "bar fight" makes it sound as if two or more adults mutually decided to engage in physical combat when that is frequently not the case at all. Often, only one party wants to fight and initiates an attack, leaving the other party no choice but to defend themself. These bar attacks can result in serious injuries to the person who did not want to become involved in a fight.
If you were attacked in a bar and suffered injuries, you may have multiple options for recovering damages. It is important to get the appropriate medical care and then speak to an attorney as soon as you can. Witnesses will need to be interviewed while their memory is fresh, and any relevant footage from security cameras needs to be preserved promptly.
How Can I Recover Damages After a Bar Fight I Did Not Start?
There are two (or more) parties who could be liable to you. First, there is the person or people who initiated the attack. In some cases, the bar itself could be liable. An attorney can help you decide who to file a claim against. You may be able to file claims against multiple parties depending on the situation.
...