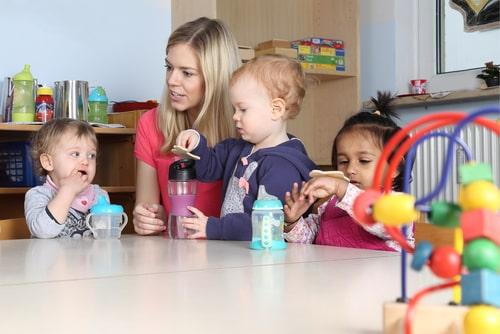 No parent ever hopes to receive a phone call from their child's daycare saying that their child has been injured. This scenario would be a nightmare for most. Parents trust daycare centers to keep their kids safe, but accidents and injuries do happen in these facilities. While children are notoriously accident-prone, many daycare injuries could have been prevented or at least lessened in severity with appropriate care. Children are too often harmed due to the negligence of daycare staff. If your child was hurt at daycare, you may want to consult an attorney about your options for pursuing compensation. Further investigation may be needed to determine the cause of your child's injury.
What Should I Do if My Child Gets Injured in Daycare?
You may be experiencing a range of emotions after learning that your child was injured at daycare. Parents are often shocked, fearful, and angry during the aftermath of a daycare accident. It can be difficult to remember the steps you need to take. Generally, steps you should take after a daycare injury include:
Medical care - Make sure that your child receives prompt medical treatment first. Getting a thorough medical workup is especially important for very young children who may not be able to adequately describe what they are feeling or where their pain is.
Request footage - Daycare centers should have cameras everywhere. If possible, ask for video footage of the accident. If the daycare refuses to provide this, it should make you a bit suspicious that there is something they are not telling you.
Witnesses - Make note of which staff members were working that day, and take down the names of any other adults who may have been present at the time, such as other parents or volunteers.
Photos - Take pictures of your child's injury. If you get to the daycare quickly enough, it may also make sense to take pictures of the area where the accident occurred. If faulty playground equipment, for example, caused the injury, you may later need these images to show how the accident occurred.
Details - The more information you can get about how your child got hurt, the more it could help your case later.
Calling an attorney is perhaps the most important step. Investigating daycare accidents can be challenging. Children do not always make the strongest witnesses, and negligent staff members may hesitate to truthfully explain what happened. Having an experienced attorney step in can be enormously helpful.
...