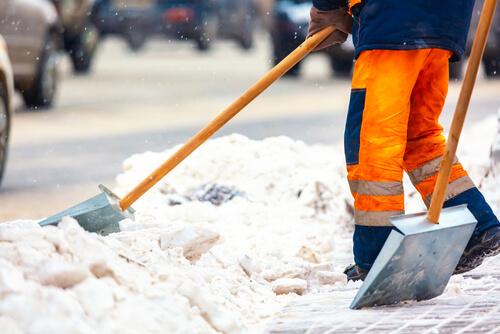 Snowfall puts us a little closer to the holiday season. The colder weather also makes it tempting to stay indoors and forget about shoveling the snow. You may opt to have packages and food dropped off at your front door so you never have to leave home. But what if the delivery folks take a tumble and fall? Falling on a patch of snow or ice can be painful and dangerous. Who is liable if they, or a guest on your property, slip and fall because you failed to remove the snow?
Natural Accumulation of Snow
Under state law, no one is required to remove snow from their private property. People are encouraged to remove the snow but it is not mandated under the law. Since you are not required to do anything with the snow that naturally accumulated on your sidewalk as the homeowner you are protected from liability. The law only makes a homeowner liable for any personal injuries if they remove snow or ice from sidewalks in a manner that would intentionally harm another person.
Unnatural Snowfall Creates Liability
To have an actionable claim against a property owner you must show that the property owner aggravated a natural condition or that the snowfall was not natural. If the property owner intentionally pours water on the sidewalk so that it freezes, the owner would be responsible for injuries.
...