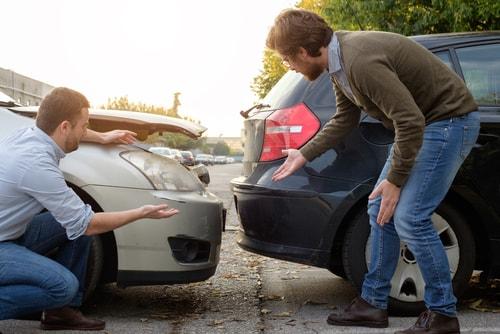 One of the great dangers that plague today's world for a majority of Americans is car crashes. The latest data from the National Highway Traffic Safety Administration (NHTSA) states that the leading cause of death in 2016 for children who were 10 and 11 years old and young adults ages 16 to 22 was motor vehicle crashes. Nearly 7.3 million police-reported traffic accidents occurred in 2016, injuring more than 3 million people and killing nearly 37,500 people. Getting into any car accident is a serious matter, even if nobody was hurt. Apportioning fault is a big part of ensuring you get the compensation you deserve from any damages to your vehicle or injuries you sustain from a car accident. But how is fault determined in these cases?
Violation of a Traffic Law
One of the easiest ways to determine who is at fault for a car accident is whether or not either party violated a traffic law. Every person on the road has a duty to follow all traffic laws and to refrain from actions that endanger others on the road. If it can be proven that one party violated a traffic law and that violation led to the collision, that party may be held liable for the damages from the accident.
Type of Collision
The next thing that your attorney, insurance agent, judge and any other person involved in making the decision as to who is at fault will look at is the type of collision that occurred. Certain types of collisions can make it easy to see who was at fault for the collision. For example, a rather common type of collision is a rear-end collision. Most people would agree that the person who hit the car in front of them is mostly responsible for the accident, rather than the driver who was hit.
...