Wrong Way Traffic Accidents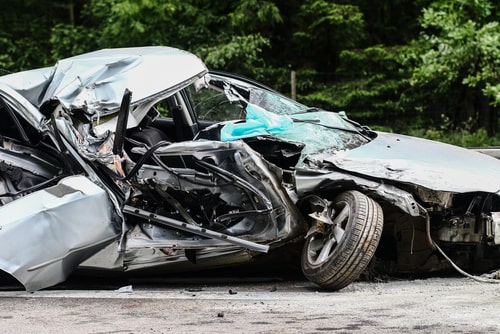 The Federal Highway Administration (FHA) reports that wrong-way accidents cause between 300 and 400 traffic fatalities annually. Far too many motorists are injured or killed due to the negligence and carelessness of wrong-way drivers each year. Suppose you or someone you love became a victim in a wrong-way freeway accident. In that case, you need a Park Ridge car accident lawyer to help you seek a settlement or court award to compensate you for your damages.
What Causes Wrong-Way Freeway Accidents?
Wrong-way vehicle accidents are usually caused by some form of driver error, and a significant number occur because a driver mistakenly enters a freeway exit ramp. Some contributing factors to these mistakes can vary from one accident to the next, and your Park Ridge car accident lawyer can help determine the cause.
According to a study published by the National Institutes of Health (NIH), about 58 percent of wrong-way drivers who cause an accident are driving under the influence (DUI). Almost 50 percent were confirmed to be alcohol-related, approximately four percent were under the influence of drugs, and more than three percent had been consuming alcohol. Other causes of wrong-way freeway accidents are caused by:
Distracted driving, such as texting while driving

Drivers unfamiliar with the freeways in the area

Ramps that are not well-marked

Signs that are not appropriately placed

Ramp design

Lack of signs

Lack of visibility

Drowsy or tired drivers

Drivers dealing with mental health problems
No matter what caused your wrong-way freeway accident, you likely have a claim since negligence was almost certainly involved in the other driver traveling the wrong way. An experienced Park Ridge car accident lawyer can protect your rights and make sure that the insurance company treats you fairly. If they do not, your lawyer can file a lawsuit and pursue the compensation you deserve in court.
Types of Damages in a Wrong-Way Accident Claim
Victims can suffer a wide variety of losses in a wrong-way car accident. Under Illinois law, victims can typically recover both economic and non-economic damages in a car accident claim. Common damages victims pursue in car accident claims include:
Pain and suffering

Scarring or disfigurement

Loss of consortium

Lost wages

Medical bills

Property damages
Your attorney can help you determine which damages you suffered due to your accident and ensure that you claim all of them to maximize your injury compensation.
Schedule a Consultation with a Park Ridge, IL Car Accident Lawyer at Quinn Law Group Today
Wrong-way freeway accidents are known for being serious and causing substantial injuries. If you have injuries from this type of accident, you could be unable to go to work, have medical bills from multiple providers, and be trying to carry on despite your pain and suffering. You do not have to go through this process alone without legal representation. Our Glenview car accident lawyer is here to help; all you have to do is reach out. Contact Quinn Law Group, LLC online or by phone at 847-232-7180 today to schedule your free case review.