Who Is Liable for My Fall During the Holiday Season?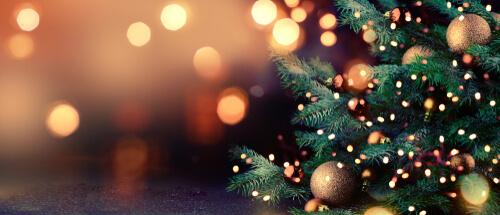 Department stores will soon be bustling with holiday shoppers and after-hours toasts will abound. But a fall can quickly put an end to that holiday cheer. Maybe flooring hazards are to blame or perhaps too much eggnog. If you slip and fall during the holiday season, depending on the situation, you may have a premises liability case on your hands.
Is Your Fall Due to a Property Owner's Negligence or Your Own?
Sometimes accidents are caused by a property owner's negligence. A fall can lead to serious injuries resulting in broken bones, concussions, and back injuries. Commercial property owners are responsible for the safety of their guests, so they need to properly maintain the facility and have warnings informing guests about any unsafe conditions.
However, a property owner is likely to try to pin the fault for a fall on a patron. In Illinois, there is a law called modified comparative negligence. If the court determines that your actions contributed to your fall, any settlement could be significantly lower than it may have been if it was not your fault. If it is determined that you are 50 percent or more at fault, you may not get any compensation at all.
Slip and Fall Risks during the Holidays
The last thing you want is to end up in the emergency room during the most wonderful time of the year. But sometimes the unexpected happens. Whether you are traveling during the holiday season or going to an after-hours office party, there are hazards you may not notice in your rush to get things done.
Broken floor tiles, poorly paved parking lots, and defective handrails often cause slip-and-fall accidents. Festive revelries bring on their share of increased fall risks. These are some common reasons why people are more likely to take a tumble during the holiday season:
Tripping over decorations and holiday lights or electrical cables

Carrying too many holiday packages at once can obstruct your view as you walk

Toys and other items on walking paths at department stores

Last-minute rush can lead to carelessness

Inclement weather including rain, snow, ice, and sleet

Inadequate lighting inside and outdoors
Contact a Park Ridge Premises Liability Lawyer
If your holiday celebrations are ruined due to a slip and fall injury caused by a property owner's negligence, contact Quinn Law Group, LLC so that we can review your case. Our Des Plaines premises liability attorney will get you the compensation that you deserve. Call 847-232-7180 for a free consultation.
Sources:
https://www.ilga.gov/legislation/ilcs/fulltext.asp?DocName=073500050K2-1116
https://www.cdc.gov/mmwr/preview/mmwrhtml/mm5348a1.htm