What if I Am Injured in a Crash and the Other Driver Has No Insurance?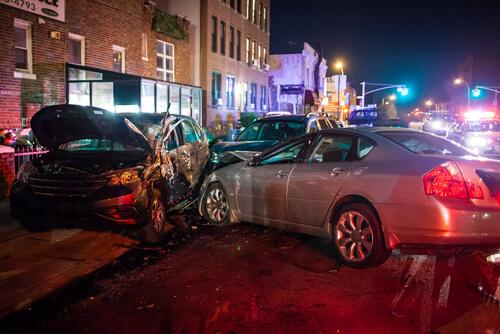 You never know when you might be involved in a car accident with an uninsured or underinsured driver. Panic may set in when you learn that the driver at fault for the accident does not have car insurance. Who will pay the bills related to your injuries? Unfortunately, one in eight drivers is uninsured. At Quinn Law Group, LLC, we can explore several possible options to get the compensation that you are entitled to receive.
Uninsured Motorist
Having protection in case you get in an accident with an uninsured driver offers some peace of mind. If you are in an accident with someone who does not have insurance, having uninsured or underinsured driver coverage on your own policy helps pay the costs of treating bodily injuries you and your passengers sustain. Any auto insurance company that provides policies to the residents of Illinois is required by law to offer their customers uninsured and underinsured motorist coverage.
After an accident, you will need to file a claim with your own insurance company. Your coverage may also help cover your lost wages. However, under the law, policyholders can decide not to carry this type of coverage.
Negligent Party Lawsuits
It would seem only right for the negligent party to be responsible for the injured person's expenses. They should be liable for medical bills, lost income, property damages, and pain and suffering. That is why all drivers in Illinois must have liability insurance to operate a vehicle. Unfortunately, the reality is much different. There are many people on the roads without any coverage. An uninsured driver who does not have auto liability insurance is breaking the law. On the other hand, an underinsured driver might simply not have enough in their policy limit to cover the injuries or damage caused by a car accident.
When an uninsured or underinsured driver causes an accident, it may still be possible to recover compensation for your injuries. You could file a lawsuit against the party at fault to cover your losses, but the chances of collecting compensation are not always good. Court costs may be more than what you would get from a lawsuit.
Seek Legal Help
This can be a stressful time with medical bills piling up and your need to focus on your recovery, but it is imperative that you consult with an attorney right away. Often, insurance companies offer a settlement that is too low. At Quinn Law Group, LLC, we will try to ensure that the coverage you have focuses on getting the compensation you need.
Contact a Des Plaines Personal Injury Lawyer
At Quinn Law Group, LLC, we understand that a car injury accident can greatly impact the quality of your life. If you have been injured in an accident and the other driver has no insurance, a Glenview personal injury attorney can negotiate with insurance companies or sue the other driver on your behalf to try to maximize your payout. Call 847-232-7180 for a free consultation.
Source:
https://www.iii.org/fact-statistic/facts-statistics-uninsured-motorists#