What Are the Most Common Injuries in Daycare Centers?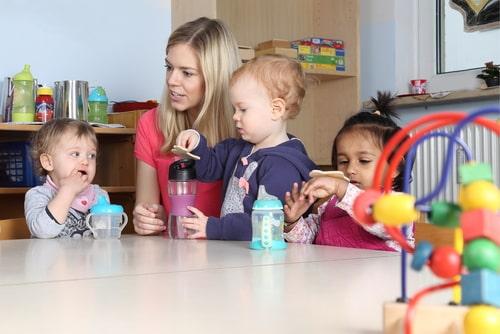 Parents expect daycare centers to be safe places for young children. Toddlers and babies in particular require extensive supervision. Anyone who has spent time around a little one that age can tell you that they are prone to hurting themselves when not watched carefully in a safe environment. This is why child care professionals are required to follow strict safety standards to minimize the risk of a child getting hurt. If your child was put in an unsafe situation and got injured at daycare, you will want to speak to a qualified personal injury attorney as soon as possible to put you on the path to recovering compensation.
What Injuries Are Children Most at Risk for in Day Care?
While all children will occasionally come home with minor scrapes or bruises from falling down on the playground, most more serious injuries in daycare centers are preventable. You may have a case for pursuing compensation if your child sustained one of these injuries in a child care facility:
Choking - Staff is expected to keep the children's environment free from choking hazards. If toys offered by the facility are not appropriately screened, they could come with small parts that a small child could choke on. Grapes, hot dogs, and other easy to choke on foods should be appropriately cut in half lengthwise before being served.
Deep lacerations - Minor scrapes are normal - deep cuts that require stitching or gluing are not. A serious cut could be the result of an exposed nail or sharp edge that should have been covered. Or, a staff member may have negligently entrusted a young child with a dangerous sharp object like non-safety scissors.
Broken bones - Playground equipment should be age-appropriate and safe, and children must be adequately supervised to ensure they are playing safely. Falls from slides, jungle gyms, and other tall equipment may suggest that the playground was unreasonably dangerous for children in that age range or that the children are being allowed to misuse equipment by climbing or horseplaying.
Burns - Nothing hot enough to cause significant burns should be accessible to children in daycare centers. If your child was burned, it is extremely likely that she was put in a dangerous position with an unsafe object.
Having a child get hurt in a child care facility can be horrifying. You trust your daycare center to keep your child safe while you are not there, so finding out they allowed your child to be injured can shake you. Fortunately, you may be able to pursue compensation.
Call an Illinois Daycare Injuries Lawyer
The Quinn Law Group, LLC, takes daycare injuries very seriously. Our experienced Glenview daycare injuries attorneys will aggressively pursue your claim and strive to maximize the amount of compensation you will receive for your child's injuries. Call us at 847-232-7180 when you are ready to schedule a free consultation.
Source:
https://childcare.extension.org/preventing-injuries-in-child-care/