What Are the Long-Term Consequences of a Dog Bite Injury in Illinois?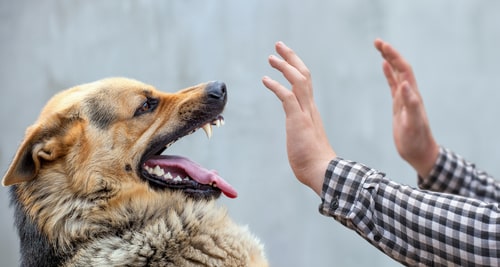 Dogs are often referred to as "man's best friend," but as with any animal, they can be unpredictable and act aggressively in certain situations. According to the Centers For Disease Control and Prevention (CDC), approximately 4.7 million dog bites occur in the United States each year, with 800,000 of those bites requiring medical treatment. Depending on the circumstances, such as the size or breed of dog, a dog bite can be minor, but in other instances, the injuries can be serious to life-threatening. According to the Illinois Animal Control Act, a dog owner is liable for civil damages if the dog attacks an individual when that person is acting peacefully in a location where he or she is lawfully allowed to be. In other words, as long as a person is not trespassing or provoking a dog, the dog's owner may be held responsible for injuries that the dog causes. In some scenarios, this may include physical and mental damage to a victim.
Physical Ailments
It is important to note that dogs typically bite due to several factors, such as if they are startled, sick, or provoked. In some instances, they may also be acting in self-defense in an attempt to protect their puppies if they feel they are in danger. Regardless of the reason for the attack, it can inflict severe damage to a victim depending on the size and breed of the dog. For instance, studies show that Pit Bulls and Rottweilers are typically involved in a large number of dog bite attacks. The saliva of dogs is also found to have high levels of bacteria, which can lead to an infection such as rabies if a dog is not vaccinated.
The following are examples of the typical injuries sustained in a dog attack:
Abrasions/bruising
Cuts/lacerations
Puncture wounds
Infections
Facial scarring/disfigurement
Nerve damage
Broken/fractured bones
Emotional Scars
The term post-traumatic stress disorder (PTSD) is defined as a disorder in which a person has difficulty recovering after experiencing or witnessing a frightening event. When someone is attacked by a dog or any other animal, it can leave him or her with severe trauma and feelings of anxiety long after the physical injuries have healed. The victim may have trouble sleeping and functioning on a daily basis. In addition, he or she may be hesitant to go out in public in fear that he or she will be attacked again.
A few of the most common signs or symptoms of PTSD include the following:
Nightmares
Lack of appetite
Insomnia
Negative behaviors (drinking, doing drugs)
Irritability/angry outbursts
Memory loss
Contact a Des Plaines Personal Injury Lawyer
A dog bite can lead to extensive medical care and rehabilitation for the victim depending on the severity of the injury. The accomplished Quinn Law Group, LLC understands the lasting impact an animal attack can have on you, both physically and mentally. Our tenacious Park Ridge dog bite injury attorneys will tirelessly fight for your rights to compensation so you can move on with your life. In many cases, a pet owner may be held liable for your damages, including pain and suffering. To schedule a free consultation, call us today at 847-232-7180.
Sources:
http://www.ilga.gov/legislation/ilcs/ilcs3.asp?ActID=1704&ChapterID=41
https://www.mayoclinic.org/diseases-conditions/post-traumatic-stress-disorder/symptoms-causes/syc-20355967