Understanding How Negligence Can Lead to Brain Injuries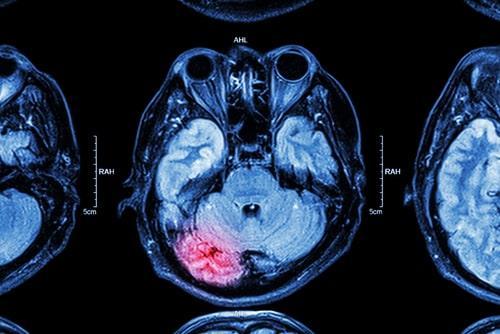 March is National Brain Injury Awareness Month. It is important to recognize the common causes of brain injuries in an effort to treat and prevent these types of injuries from occurring in the first place. Although hitting your head can happen anywhere, there are certain factors that may increase the likelihood of this happening. For example, reckless driving can cause vehicle collisions or pedestrian accidents that result in severe head trauma. A traumatic brain injury (TBI) typically is caused by a sudden or violent blow or jolt to the head or neck. Mild traumatic brain injury can impact brain cells temporarily. More serious traumatic brain injury can result in bruising, bleeding, and tissue damage to the brain. These injuries can lead to long-term complications and even death.
The Common Causes of Traumatic Brain Injuries
Studies show that falls are one of the leading causes of TBIs, followed by being struck by an object and being involved in a car accident. When an individual slips or trips and falls, they often hit their head on pavement or other hard surfaces. A slip and fall can occur because of unsafe conditions, such as debris, clutter, or uneven walkways. Property owners may be held liable for injuries if they knew about the hazards and did nothing to address or fix them.
Similarly, reckless actions or behavior by another motorist can cause an auto accident with injuries. From the sheer force of the impact, occupants in a vehicle can hit their heads on the car's doors, dashboard, or windshield, directly causing a TBI. Drunk or distracted driving are leading causes of crashes. Drivers who speed or disobey traffic laws may be found negligent through a personal injury claim brought against them by an injured party.
The Importance of Seeking Medical Treatment
Even though a person may not immediately feel or notice symptoms of a brain injury, it is crucial that they seek medical attention as soon as possible after being involved in an accident. In some cases, the signs may be subtle and internal, but they can get worse over time. Brain swelling or bleeding can require surgery to repair and can be life-threatening without prompt care.
A few of the most common physical symptoms of a TBI include:
Headache
Nausea and/or vomiting
Fatigue and/or drowsiness
Difficulty with speech
Dizziness or balance problems
Some cognitive or psychological symptoms of a TBI may include any of the following:
Mood swings
Memory loss
Insomnia
Confusion
Depression or anxiety
Contact a Glenview Personal Injury Lawyer
Suffering a brain injury in any type of accident can lead to physical as well as financial hardship. If you or your loved one is facing extensive rehabilitation after an accident, a tenacious Des Plaines personal injury attorney from Quinn Law Group, LLC will fight for your rights to compensation so you can recover. Attorney Patrick Quinn has more than 15 years of experience helping injured individuals pursue damages if they were hurt due to the negligent actions of another party. To schedule a free consultation, call us today at 847-232-7180.
Sources:
https://www.cdc.gov/traumaticbraininjury/get_the_facts.html
https://www.mayoclinic.org/diseases-conditions/traumatic-brain-injury/symptoms-causes/syc-20378557
https://www.ilga.gov/legislation/ilcs/fulltext.asp?DocName=062500050K11-401
https://www.ilga.gov/legislation/ilcs/fulltext.asp?DocName=062500050K11-501.6