The Harm Caused by Understaffing in Nursing Homes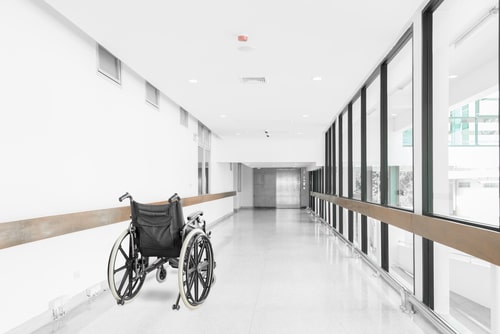 Residents in nursing homes typically require constant, around-the-clock care. They frequently have significant medical needs, they may be confused or disoriented, and they can do very little to care for themselves. There are state laws in place that require a certain number of caregivers to be present in a nursing home depending on how many elders reside there and the level of care they need. When these legal standards are violated, residents may not receive the care they need to stay safe and in the best health possible. This can be a form of medical malpractice.
If you believe that your vulnerable loved one is being neglected in an understaffed nursing home, you may want to reach out to an attorney who can investigate further. Your loved one - or in severe cases, their survivors - may be entitled to compensation.
What Are the Risks of Understaffing in Nursing Homes?
When nursing homes do not have adequate staffing, there may not be enough caregivers to safely monitor and care for the vulnerable residents. Some types of injuries and harms are very likely to occur when there are not enough caregivers present. Predictable harms include:
Bedsores - For bedbound patients, regular turning, diaper changing, and bathing are critical to prevent painful pressure ulcers. Turning may be put on the back burner and forgotten when the few people working are frantically busy addressing more urgent situations.
Elopement - Confused patients may be prone to wandering out the door and into dangerous situations when they are not adequately supervised.
Falls - When call lights go unanswered for too long, residents may eventually decide to attend to the need themselves. This can lead to residents who are unable to safely walk without assistance trying to stand up to go to the restroom or retrieve an item alone and falling in the process. Broken hips are a common fall injury, and for many, it is the start of a major decline.
Missed health problems - Hurried staff may not be able to take the time they would need to notice an important change in a patient's condition. This can have serious consequences for an elderly person, as prompt treatment can literally become a matter of life or death.
Poor communication - Keeping patients in touch with their loved ones outside the home is of critical importance to their mental health and enjoyment of life. Many nursing home residents rely on staff to help by holding or dialing a phone or tablet. When there are not enough caregivers, this may not be a priority.
Call an Illinois Nursing Home Neglect Attorney
If your loved one has suffered harm due to living in an understaffed nursing home, Quinn Law Group, LLC wants to hear about it. Our dedicated Glenview nursing home neglect lawyers can help investigate and may be able to recover compensation. Call 847-232-7180 for a free consultation.
Source:
https://www.ilga.gov/commission/jcar/admincode/077/077003000F12300R.html#:~:text=d)%20The%20minimum%20staffing%20ratios,a%20resident%20needing%20intermediate%20care.