Swimming Pool Accidents and Premises Liability in Illinois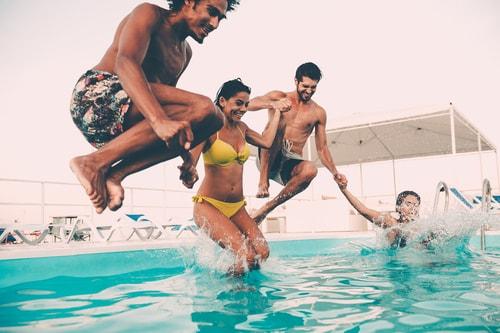 Summer is on its way, temperatures are heating up and many people are taking to swimming pools to cool down. While swimming pools are a fun way to beat the heat, they can be dangerous. According to the National Safety Council, there are more than 7,000 deaths from drowning that occur throughout the country each year. Most of these deaths occur to children who are under the age of 5. In fact, drowning is the leading cause of death and injury to children who are under the age of 5. Almost all swimming pool accidents are preventable, so it is important to understand what you can do if you or your child has been injured or has died in a swimming pool accident.
Causes of Swimming Pool Accidents
Swimming pool accidents are almost always preventable, which is why it can be so devastating when an accident happens. Some of the most common causes of swimming pool accidents include:
Inadequate lifeguard supervision
Lack of or inadequate markings or barriers dividing the shallow section of the pool from the deep section
Missing safety equipment, such as life jackets or life rings
Lack of gating, fencing or pool covers
Proving Negligence
To have a successful swimming pool accident claim, you must prove that the property owner was negligent and knew about certain dangerous conditions that were present on his or her property. The Illinois Civil Jury Instructions state that negligence is "a failure to do something which a reasonably careful person would do." For example, most people would understand that swimming pools pose a danger to children and would have a fence or pool cover on the pool when it was not in use. If a child were to drown in a pool that did not have these safety features, you may be able to claim that the property owner was negligent.
Contact a Park Ridge, IL Swimming Pool Accident Attorney for More Information
Premises liability cases can be difficult, as they require you to build a strong case and expertise from a skilled Glenview, IL swimming pool accident lawyer. At the Quinn Law Group, LLC, we can help you determine whether or not you have a valid claim and what your next step should be. Our team of premises liability attorneys is ready to help you pursue the compensation that you are entitled to. Do not wait another day -- call our office today at 847-232-7180 to schedule a free consultation.
Sources:
http://snicc.org/files/uploads/Facts_about_Swimming_Pool_Drowning_Accidents.pdf
http://www.ilga.gov/legislation/ilcs/ilcs3.asp?ActID=2048&ChapterID=57
https://www.nsc.org/home-safety/tools-resources/seasonal-safety/drowning