Recent Accident on I-294: An Example of the Dangers of Speeding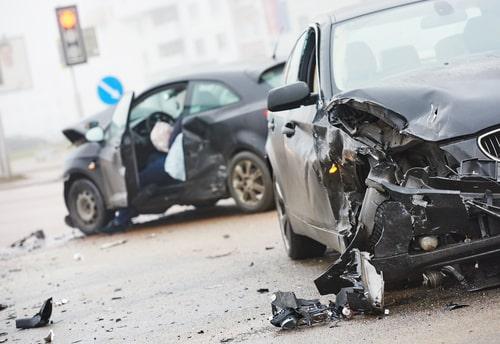 It is fairly common to be cruising along an Illinois highway, going a few miles per hour over the speed limit, only to be passed by an out of control, fast-moving vehicle. Despite posted speed limit signs, many Illinois drivers significantly pick up their speed as soon as they hit the highway. Without frequent stop signs or signals to keep them at bay, these drivers can weave in and out of lanes as they seemingly glide past the other cars on the road. These speedy drivers often feel on top of the world, only to find themselves the cause of a life-threatening accident an instant later. Despite a promising six percent drop in speeding-related deaths in 2018, a total of 9,378 people still lost their lives to this driving hazard, many of which were victims of other drivers' speeding tendencies.
A September Speeding Accident
This past September, a six-vehicle crash left one person dead and at least three others injured on I-294. According to an ABC7 report, a Chevy Impala was allegedly driving at a high speed in the southbound lane when it lost control and swiped a car in the next lane over. The Impala then went airborne over the highway barrier, striking three other cars in the process. One of the injured passengers—a 64-year-old woman driving a Honda CRV—died after being transported to a nearby hospital, and four others suffered both major and minor injuries.
What Are the Consequences of Speeding?
According to data retrieved by the National Safety Council, those between the ages of 15 and 20 years old have the highest percentage of speeding drivers in fatal crashes, with males showing a higher tendency to speed. Because younger drivers have less driving experience and a higher tendency to speed, they are the ones who often experience these consequences first-hand. Driving over the speed limit is considered breaking the law, and depending on how fast the driver was moving among other circumstances, their penalties can range from a minor ticket to time behind bars. Aside from the legal repercussions that speeding drivers can face, there are a number of consequences that driving at high speeds can have on the driver and those around them, including the following:
Increased chances of losing vehicle control
Reduced effectiveness of passenger protection equipment
Increased stopping distance after the driver perceives danger
Escalation of crash severity leading to more severe resulting injuries
Financial implications of a speed-related crash
Contact a Park Ridge Personal Injury Attorney for Help
Drivers going over the speed limit do more than just break the law; they also place other lives at risk every time they hit the road. If you get injured by their reckless driving, you may be subjected to lifelong medical conditions, hefty medical bills, and significant emotional distress from the accident. Quinn Law Group, LLC refuses to allow innocent injured parties to leave the scene unheard. With over 15 years of experience, Attorney Quinn works tirelessly to help his clients secure the financial assistance that they deserve for their physical and emotional pain. If you have been hit by a speeding driver or were injured by another driver's negligence, contact our Glenview personal injury lawyer at 847-232-7180 to schedule your free consultation.
Sources:
https://abc7chicago.com/i294-accident-294-crash-willow-springs-illinois-state-police/6420505/
https://www.nhtsa.gov/risky-driving/speeding
https://injuryfacts.nsc.org/motor-vehicle/motor-vehicle-safety-issues/speeding/