Proving Premises Liability in Illinois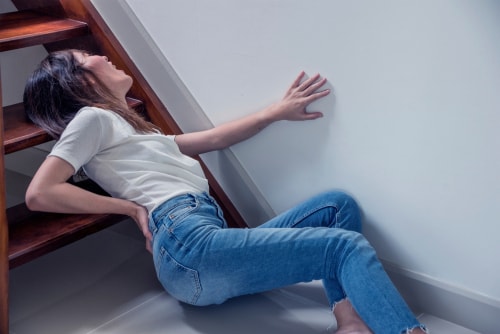 Accidents are called accidents for a reason -- they happen unexpectedly. When it comes to accidents that occur on private property in Illinois, accidents can range from slipping on ice and snow in the winter to drowning in a swimming pool. Premises liability is the idea that property owners are responsible for accidents that occur on their property. The Illinois Premises Liability Act contains information about responsibility and negligence when it comes to maintaining property and allows those who are injured on another's property to pursue compensation.
Owner Responsibilities
The Premises Liability Act states that property owners have a duty to those who are on their property to take "reasonable care under the circumstances regarding the state of the premises or acts done or omitted on them." This means that property owners are required to ensure their property is physically safe for others to be on. It also means that property owners are responsible for overseeing the acts of others while they are on their property.
Elements of a Successful Premises Liability Case
If you have been hurt while on another's property, you may have grounds for a premises liability lawsuit. There are certain elements that must be present in order to have a successful outcome of a premises liability case. To win a premises liability case, you must prove that:
There was a condition on the property that presented an unreasonable risk of harm to those on the property;
The property owner knew or should have known of both the condition and the risk the condition posed;
The property owner could reasonably expect people on the property would not realize the danger;
The property owner was negligent because of an action or inaction that he or she took;
You were involved in an accident on that property, which resulted in an injury; and
The property owner's negligence was a proximate cause of your injury.
A Park Ridge, IL Premises Liability Attorney Can Help
Premises liability can be a tricky area of law. In order to prevail in premises liability cases, there are a number of factors that you must prove and the burden of proof lies completely with you. If you were injured on someone else's property because of their willful negligence, you need to contact a Glenview, IL premises liability lawyer right away. At the Quinn Law Group, LLC, we will examine your situation and help you determine whether or not you have a strong premises liability case. Consultations with us are always free -- call us today at 847-232-7180 to schedule one.
Sources:
http://www.illinoiscourts.gov/CircuitCourt/CivilJuryInstructions/IL_IPI_Civil.pdf
http://www.ilga.gov/legislation/ilcs/ilcs3.asp?ActID=2048&ChapterID=57