Personal Injuries Caused by Distracted Driving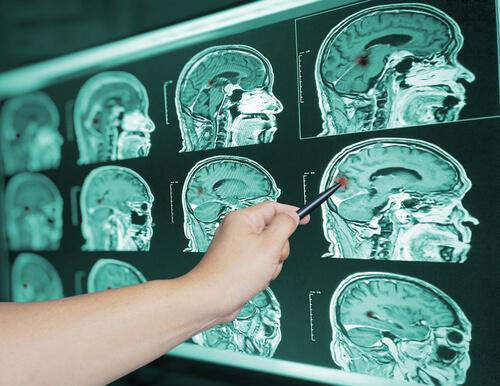 Distractions while driving come in various forms. Perhaps a driver is overwhelmed by the complex travel details of dropping someone off at the airport or is simply admiring the holiday lights and misses a stop sign. Whatever the case may be, distracted driving is a leading cause of car accidents in the United States. In 2020, there were nearly 250,000 vehicle accidents in Illinois and nearly four percent of those crashes involved distracted driving. Taking your eyes off the road for even a second can make you veer into incoming traffic, causing severe personal injuries.
Distracted Driving
Distracted driving happens anytime a driver stops paying attention to the rules of the road because they are doing something else. Here are some examples of distracted driving, which, while they are not against the law in Illinois, can certainly lead to accidents:
Visual – Changing the radio station or checking out Christmas lights

Manual – Eating or putting on makeup

Cognitive – Arguing or daydreaming
No laws explicitly ban these behaviors while driving, but it is against the law in Illinois to use your cell phone while you are driving.
Serious Injuries
In many cases, a driver who is distracted is not able to slow down in time to avoid a car accident. They easily miss road hazards or another car pulling out in front of them, and when they do react, it is too late.
People who suffer injuries as a result of distracted driving can end up with damage that requires months or even years of medical treatment. A car accident can cause a variety of injuries and often the symptoms are not felt right away. Here are some of the more serious car accident injuries:
Spinal cord injuries can cause pain that radiates from the back to the legs

A blow to the head during a crash can lead to brain trauma which can take various forms, including brain damage, strokes, brain bleeds, and other life-altering conditions

Burn injuries requiring numerous surgeries and rehabilitation

Amputations

Broken ankles and arms that sometimes require surgery

Intestinal damage and internal bleeding
Contact a Park Ridge Car Accident Lawyer
If you have been injured in a car accident due to someone's distracted driving, a Des Plaines distracted driving accident attorney will fight relentlessly to secure the compensation you deserve. Call 847-232-7180 for a free consultation. At Quinn Law Group, LLC we will do everything we can to help.
Sources:
https://idot.illinois.gov/Assets/uploads/files/Transportation-System/Reports/Safety/HSP/IL_FY22_HSP.pdf
https://www.cdc.gov/transportationsafety/distracted_driving/index.html
https://www.ilga.gov/legislation/ilcs/fulltext.asp?DocName=062500050K12-610.2