Injuries May Result When Tempers Flare at Rosemont Sports Bars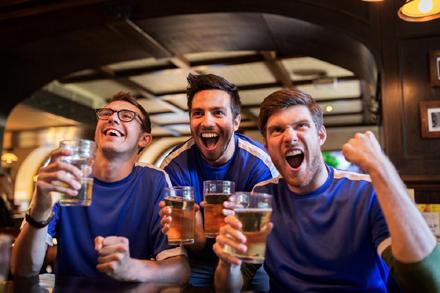 September is a unique time for Chicago area sports fans. The baseball season has reached its home stretch, the NBA preseason is just around the corner, and, most notably, both college and pro football have begun. With so much action happening, sports fans are fired up.
At local bars, it can be hard to stick to just one of the many massive flat screen TVs showing games. All too often, a peaceful viewing experience can be difficult to find on big game days. Sports are all about rivalries, and due to conflicting allegiances, both regionally and nationally, the atmosphere in sports bars can become tense – hostile, even – when rival fans are present.
Often, disputes arise during close games, and the presence of alcohol only serves to escalate tensions, providing the "fire to the fuse" in these conflicts. Whether in a bar, at a tailgate, or at home, alcohol is all-pervasive when it comes to sports viewing. Because games can last for several hours, including the pre-game run-up, it is not uncommon for a significant number of drinks to be consumed. Heated rivalries plus alcohol plus the viewing of often violent on-the-field conduct creates a recipe for conflict that can and does result in fighting. As such, it is important to know what to do and where to turn if you have been injured in an altercation.
Assault and Battery Are Common Legal Claims Arising from Bar Fights
In the language of the law, bar fights are most commonly codified as assault or battery. At the core of either wrong – legally termed a "tort" – is the intent to cause a harmful or offensive contact. In the bar fight context, think of a punch or shove. The difference between assault and battery is whether the actions taken actually result in the intended harmful or offensive contact.
When someone is injured or harmed by assault or battery, a tort may be claimed, and legal damages may be sought. These damages can include medical bills, treatment for post traumatic stress disorder (PTSD), loss of income, and pain and suffering.
What to Do If You Have Been Injured in a Bar Fight
If you have been injured intentionally or unintentionally in a bar fight in the O'Hare area, Attorney Patrick Quinn can help you receive compensation for your damages. Contact an experienced Park Ridge personal injury attorney at 847-232-7180 to schedule a free consultation.
Sources:
http://www.ilga.gov/legislation/ilcs/ilcs3.asp?ActID=1865&ChapterID=50