How Can Inadequate Security Lead to Injuries in Illinois?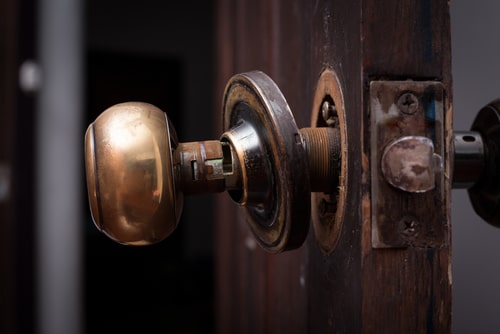 When people visit a store or even their workplace or apartment building, they expect to be safe and free from dangers or hazards. In Illinois, the Premises Liability Act provides stipulations for business and property owners. The law states that owners are obligated to offer a safe and secure environment for their patrons who visit their establishments. When this responsibility is not taken seriously, accidents can occur. Injuries that occur as a result of negligent actions or poor maintenance may be grounds for a premises liability claim.
Examples of Improper Security Issues
There are various ways someone can get hurt on premises that are not properly maintained. Uneven pavement or slippery surfaces can cause a visitor to slip and fall. This type of accident can result in traumatic brain injury (TBI), broken bones, and even paralysis if a person lands wrong and damages his or her spinal cord. In other instances, defective electrical or plumbing systems can electrocute an unsuspecting guest.
For many types of business owners, a combination of policy and training procedures, security systems, alarms, and guards are necessary to prevent criminal behavior that can cause injury. This can include assault, rape, and theft. In some situations, video surveillance and patrols might be better at addressing the dangers.
Below are a few conditions that may be considered a lack of security:
Dim/poor lighting
Faulty electrical wiring
Unlocked gates or doors
Debris or cluttered walkways
Defective equipment or products (railings, staircases, elevators)
Breach of Duty of Care
A victim who files a personal injury claim must prove that a landowner failed to discover criminal activity or did not warn visitors with proper signage so they could avoid injuries. In addition, the victim must show:
The victim was lawfully present on the defendant's property.
The defendant breached its duty to provide reasonable security.
The victim was hurt as a result of a third party's acts that the defendant should have known about.
The plaintiff would not have been injured but for the defendant's negligence.
The victim sustained actual damages.
Contact a Park Ridge Personal Injury Attorney
Property owners have a responsibility to keep guests or customers safe. This includes installing and enforcing adequate security measures, in addition to performing routine maintenance on their grounds. The distinguished Quinn Law Group, LLC is known for skilled, hands-on legal representation for victims of injuries or illnesses. If you or your loved one has been injured on someone else's property, our diligent Glenview premises liability lawyers can help you seek damages for your pain and suffering. Call our office today at 847-232-7180 to schedule your free and confidential consultation.
Source:
http://www.ilga.gov/legislation/ilcs/ilcs3.asp?ActID=2048