How Can Background Checks Prevent Daycare Center Injuries?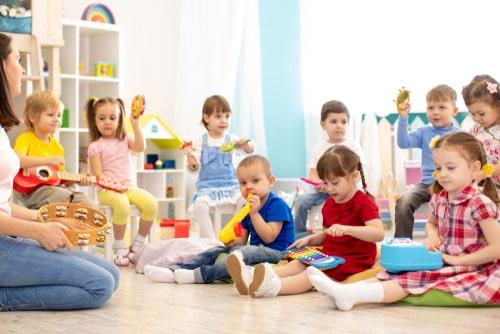 You may have heard that raising children "takes a village." That saying often refers to the fact that parenting is hard work and parents sometimes rely on the help of others in caring for their family. If both parents work, they typically need to find childcare. This can come in the form of relatives, neighborhood friends, private caregivers, or daycare centers. Workers at a daycare center typically must go through a background check before being hired. This process reveals important information by verifying that an individual is who they claim to be, level of education, employment history, and if they have a criminal record. A background check helps ensure that an employee is not only qualified but trustworthy as well, which can protect children who are in their care. Sadly, accidents or abuse may still occur, but a personal injury attorney can help parents pursue compensation if their child was harmed at a daycare center.
History Can Repeat Itself
A comprehensive background check must include a fingerprint check of the Federal Bureau of Investigation (FBI) database to ensure that the daycare provider does not have a history of convictions that could potentially put a child's health and safety at risk. As an example, a person who has anger management issues with a previous arrest for assault may be likely to repeat that behavior again. In some situations, if an unstable worker becomes frustrated, he or she may take it out on the children under his or her care. Similarly, an individual who has a substance abuse problem may come to work under the influence of drugs or alcohol, negatively affecting his or her reaction time or judgment, causing a child to suffer an injury under his or her watch.
Certain background checks for employment can reveal criminal offenses at the county, state, and federal levels. A few of the types of crimes that may be uncovered include:
Any pending criminal charges
Felony convictions
Misdemeanor convictions
Any acquittals or not-guilty verdicts
Dismissed or reduced charges
Conducting a thorough background check on a prospective daycare center employee can help protect children as well as business owners. If the owner knows the candidate has previous criminal charges for sexual assault or abuse, he or she could face negligent hiring claims if the employee is accused of further wrongdoing.
Contact a Des Plaines Personal Injury Lawyer
Entrusting your child's life with someone else can be intimidating, but sometimes it is necessary as working parents. Unfortunately, injuries occur at daycare centers due to the negligence of staff members. With over 15 years of experience, Attorney Patrick Quinn of the Quinn Law Group, LLC knows how much any type of injury or abuse can impact the rest of your life. With skill and empathy, our diligent Park Ridge personal injury attorney will work tirelessly to make sure your family receives the compensation needed to move on. Call our office today at 847-232-7180 to schedule your free consultation.

Sources:
https://www.ilga.gov/legislation/ilcs/ilcs3.asp?ActID=1293&ChapterID=24
https://www.ilga.gov/legislation/ilcs/ilcs3.asp?ActID=1460&ChapterID=32
https://www2.illinois.gov/dcfs/aboutus/notices/documents/rules_407.pdf