Filing a Case for Playground Injuries to Children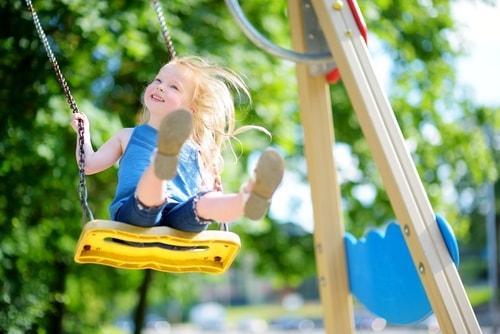 Now that the weather is warmer and days are sunnier, more children and their caretakers are flocking to playgrounds. What should be a fun day outside, can turn into a disaster pretty quickly. According to the Centers for Disease Control and Prevention (CDC), there are more than 200,000 children who are treated for playground-related injuries at emergency departments each year. Of those 200,000 children, nearly half (46 percent) are treated for severe injuries, such as fractures, internal injuries, dislocations, and amputations. The CDC also states that around 75 percent of nonfatal playground injuries occur on public playgrounds, with most occurring at schools and daycare centers.
When your child is injured while in your care or the care of others, it can be an emotionally and financially stressful experience. Fortunately, there are things you can do to help recover some of the costs and damages associated with the injuries your child sustained.
Common Playground Hazards
There are many reasons why a playground could be unsafe and dangerous for children. Most of the time, a hazardous playground is one in which the responsible property owners do not keep up with the maintenance of the playground equipment. Some common examples of playground hazards that could cause injury include:
Hard surfaces underneath playground equipment, such as concrete
Rusty or corroded metal on ladders, swings, monkey bars or other equipment
Wood that is rotting or otherwise deteriorating
Lack of safety rails
Poor playground design
Who Is Liable for Accidents and Injuries?
Before you can file a suit to claim damages, you must know who to get those damages from. This depends on the playground, where it is located and who owns the playground. If your child was injured at a public playground in a park or other area in your neighborhood, you may be able to hold the city or municipality liable for not keeping up with playground maintenance.
If your child was injured on a playground while they were at school or daycare, you may be able to claim that the child's teacher or caretaker did not pay your child enough attention to them before they were injured. You could also hold the school or daycare responsible for not keeping a safe play environment for your child.
A Compassionate Park Ridge, IL Premises Liability Lawyer Can Help Your Family
When any of your loved ones are injured, it can place stress on the entire family. When your child is injured because of the negligence or inadequate supervision of another, it can make your case even more serious. At the Quinn Law Group, LLC, we understand the seriousness of a playground injury case. Our knowledgeable Glenview, IL premises liability attorneys will work with you and your family to ensure you receive the compensation you deserve. To schedule a free consultation, call our office today at 847-232-7180.
Sources:
https://www.cdc.gov/homeandrecreationalsafety/playground-injuries/playgroundinjuries-factsheet.htm
http://www.illinoiscourts.gov/CircuitCourt/CivilJuryInstructions/IL_IPI_Civil.pdf