Dog Bite Prevention and What to Do if You Are Bitten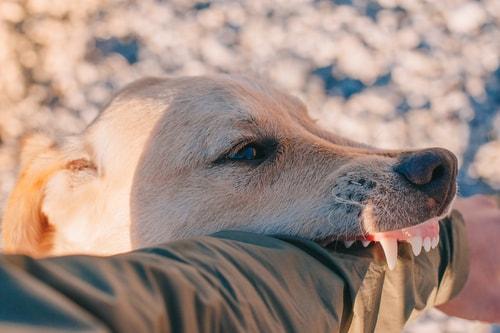 Dogs are one of the most popular animals that people keep as pets. According to the American Pet Products Association, an estimated 44 percent of American households have a dog. While dogs are clearly man's best friend, they can also be pretty dangerous. It is estimated that nearly 4.5 million people are bitten by dogs each year, with 800,000 of those people needing to seek medical attention for their bite wounds. Of those 800,000, around half of them are children. Dog bites can often be unprovoked, but dog owners are responsible for their dog's behavior. In Illinois, if you are bitten by a dog, you may have grounds for a premises liability lawsuit.
Dog Bite Prevention Tips
There are a multitude of reasons why dogs sometimes bite people. Most of the time, when a dog bites someone, they are doing so because they feel threatened. This is the basis for most dog bite prevention tips. Here are a few tips for how you can prevent a dog bite:
Avoid Certain Situations: In some situations, dogs are more likely to bite people. These situations can include if a dog is sleeping, eating, sick, injured, with her puppies, playing with a toy or barking or growling at you.
Learn Canine Body Language: Knowing what to look for in a dog's body language can help keep you and your children safe. Cowering, ears back, teeth bared and tail between the legs can mean that the dog is stressed, frightened or threatened.
Use Proper Etiquette: Never pet a dog or let your child pet a dog without first asking its owner. The owner may warn you not to because they know their dog is not too friendly. If you are allowed to pet the dog, make sure the dog sees you and smells you before you reach out.
What to Do if You Are Bitten
If you are bitten by a dog, be sure to apply first aid right away at home. Try to keep the bite area elevated, cover it with a clean towel and put light pressure on it to stop any bleeding. Wash the wound with soap and warm water, apply a layer of antibiotic ointment and place a sterile bandage on the wound. If you cannot get your wound to stop bleeding, the wound is very deep or your wound is red or has discharge, you should see a doctor immediately.
Get in Touch With a Park Ridge, IL Premises Liability Lawyer
Dogs are loveable and sentient creatures, but like any other animal, they can lash out if they feel the need. Illinois dog owners are responsible for their pet's behavior, which means they can be held liable if their dog bites someone. At the Quinn Law Group, LLC, we understand that a dog bite can cause both physical and emotional trauma. If you or a loved one has been bitten by a dog on someone else's property, you may have grounds for a premises liability lawsuit. Our skilled Des Plaines premises liability attorneys can help you go over your case and determine if you are entitled to compensation for your damages. Call our office at 847-232-7180 to schedule a free consultation.
Sources:
https://www.cdc.gov/features/dog-bite-prevention/index.html
https://www.aspca.org/pet-care/dog-care/dog-bite-prevention
https://www.healthychildren.org/English/safety-prevention/all-around/Pages/Dog-Bite-Prevention-Tips.aspx
https://www.avma.org/public/Pages/Dog-Bite-Prevention.aspx