Did the Pandemic Make Driving More Dangerous for Illinois Residents?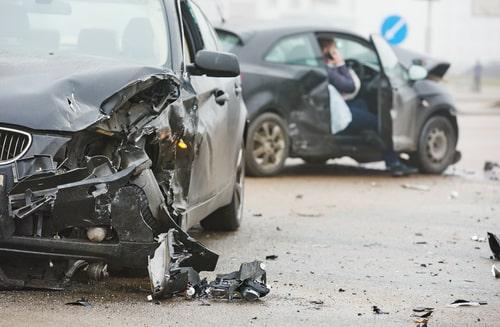 It seems counterintuitive, to say the least. One would think that with more people working from home and avoiding large gatherings, there would be less traffic, equating to fewer opportunities for drivers to hit each other. You may be surprised to learn that the opposite is true. 2021 was the most dangerous year to be out on our roads in over a decade. Motor vehicle crash fatalities have only increased, despite there being generally less traffic. There are a number of theories floating around to explain this shift, most of which directly relate to how the pandemic has changed the mindsets of many drivers. Reckless driving behaviors, experts suggest, are on the rise.
Getting hurt in a car accident during a public health crisis can make your entire situation more difficult to deal with. If your crash was caused by a careless or reckless driver, an attorney may be able to recover financial compensation on your behalf.
How Is the Pandemic Contributing to More Dangerous Roads?
It all comes down to psychology, according to experts from Johns Hopkins and Temple University, among others. In the midst of a crisis, people are likely to be in a heightened emotional state, which can lead to reckless driving behaviors. All those cars out on I-294 at rush hour may not be stuck bumper-to-bumper quite like they were pre-pandemic when many more people had to commute, but the lack of traffic has not triggered a lack of road rage. If anything, road rage-related incidents are becoming increasingly common.
Carelessness - if not outright reckless disregard for the safety of everyone involved - is a great source of danger. Drivers in Illinois have become more prone to speeding, driving under the influence, darting in and out of traffic without warning, and otherwise taking risks they may not have taken pre-COVID. Those who have been isolated, fearful, and frustrated at the problems the pandemic brought could be more likely to brush aside what they see as "minor" safety concerns and make risky choices.
The pandemic, however, does not operate as a catch-all excuse for people who have injured others due to their careless or reckless driving habits. If anything, one should consider driving more carefully at this time. After all, nothing overwhelms an already overcrowded and struggling local hospital like a pileup on I-90 caused by someone who thought it would be okay to have an extra beer before heading home…on account of the pandemic.
Contact an Illinois Car Accident Lawyer
If you were injured because another driver took an unnecessary risk and hit you, Quinn Law Group, LLC may be able to help you recover financial compensation. Our experienced Glenview car accident attorneys will fight for you to receive everything you are entitled to. Call us at 847-232-7180 to arrange a free consultation.
Source:
https://www.vox.com/22675358/us-car-deaths-year-traffic-covid-pandemic
https://www.latimes.com/world-nation/story/2021-12-08/traffic-deaths-surged-during-covid-19-pandemic-heres-why