Dealing with a Hit-and-Run Pedestrian Accident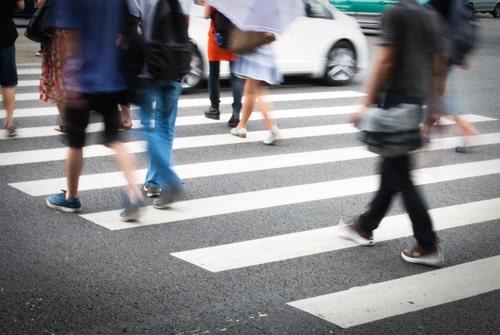 The Illinois Department of Transportation (IDOT) reports that there were 3,129 pedestrian accidents in 2020 which included 160 fatal accidents and 2,879 injuries. Crash data for 2023 indicates there have already been 34 pedestrian fatalities thus far this year.
The bottom line remains that pedestrians are constantly placed at risk in towns and cities throughout the state. Unfortunately, negligent drivers in these cases sometimes flee the scene of the accident to avoid taking responsibility for their actions. If you or a loved one were hurt in a hit-and-run accident, read on to learn about your legal options.
Options for Hit-and-Run Victims
In most pedestrian accident cases, the victim will be able to file a claim against the negligent driver. In a hit-and-run accident case, however, there can be concerns about whether an offender will be apprehended and what a hit-and-run victim can do if they are not located.
It can often take some time for law enforcement to properly identify a hit-and-run offender in these cases. Drivers in many of these cases have damage to their vehicles which makes it evident they were involved in an accident, and it is not uncommon for a driver who causes an accident because they were driving under the influence (DUI) to be arrested later on for that crime.
Even if the at-fault driver is never found, a hit-and-run accident victim may be able to file a claim with their own automobile insurance company to seek compensation for medical bills, lost wages, and other damages. Anyone injured in a pedestrian accident will want to retain legal counsel as it can be difficult to navigate the legal complexities of a hit-and-run case.
Contact a Des Plaines Hit-and-Run Pedestrian Accident Lawyer
If you suffered injuries or your loved one was killed in a hit-and-run pedestrian accident, do not wait to get in touch with our Park Ridge pedestrian accident attorney. Attorney Patrick Quinn understands the most effective ways to handle these cases because of his prior experience as a defense attorney for insurance companies.
Our firm will help explain all of your legal rights to you and fight to recover full and fair compensation. You can call 847-232-7180 or contact our Des Plaines hit-and-run pedestrian accident lawyer online for a free consultation.
Sources:
https://idot.illinois.gov/Assets/uploads/files/Transportation-System/Resources/Safety/Crash-Reports/crash-facts/2020%20Crash%20Facts.pdf
https://apps.dot.illinois.gov/FatalCrash/snapshot.html