Daycare Liability for Child Injuries in Illinois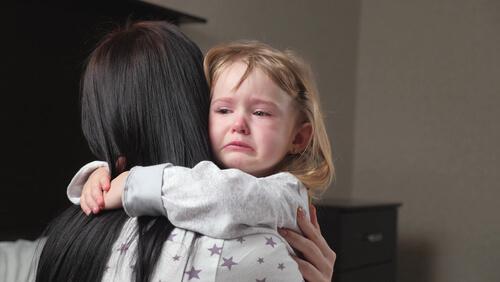 Parents trust childcare facilities to provide a safe environment for their children. Unfortunately, accidents happen. When a child is injured while in the care of a daycare, the question then becomes: Who is liable?
In Illinois, daycare facilities are held to the same standard of care as any other business that provides childcare services. This means that the daycare must take reasonable steps to ensure the safety of the children. In many cases, child-related injuries are directly related to a facility's substandard practices or negligent care.
If your child has been injured while in the care of a daycare, afterschool program, preschool, or another childcare facility, you may be able to file a personal injury claim against the facility. An experienced Illinois personal injury attorney can help you understand your legal rights and options.
Child Injuries at Daycare May be Caused by Unsafe Conditions or Negligence
There are many ways a child can be injured while in the care of a daycare or other childcare facility. Some common examples include:
Falls from playground equipment

Playground accidents

Daycare bus accidents

Swimming pool accidents

Food poisoning

Allergic reactions

Trip and falls and slip and falls

Burns

Choking
Sadly, some childcare-related injuries are caused by intentional abuse. If a child was subjected to physical, sexual, or emotional abuse at the hands of a daycare employee, you may have a claim against the facility for failing to properly vet or supervise its employees.
Taking Legal Action Against a Negligent Facility
Childcare facilities and the workers who staff the facilities must provide a reasonably safe environment for children. This includes ensuring a safe environment free of hazards that could cause injuries, such as dangerous chemicals or sharp objects. It also means carefully supervising children at all times to prevent avoidable accidents from happening.
Daycares must also ensure that staff members are qualified and properly trained to care for children. The Illinois Department of Children and Family Services (DCFS) requires daycares to meet certain requirements, including adult-to-child ratios. Failure to comply with DCFS requirements, failure to conduct a background check before hiring a staff member, understaffing, and failure to train staff can lead to intentional or unintentional child injuries.
Liability for a daycare injury may fall on the facility itself, the owner of the facility, or a property owner. If an injury is caused by unsafe playground equipment, the party who manufactured, designed, or maintained the equipment may be liable. In some cases, more than one party may be held liable for a child's injury. An experienced personal injury lawyer can help you identify all potential defendants in your case and hold those parties responsible. You could be entitled to compensation for your child's medical expenses, pain and suffering, and other damages.
Contact a Park Ridge Daycare Injury Lawyer
If your child was seriously hurt at a daycare or other type of childcare facility, contact Quinn Law Group, LLC for legal help. Our Des Plaines child injury attorneys can help you identify who is legally responsible for your child's injury and hold that party accountable. Call our office at 847-232-7180 and set up a free consultation.
Source:
https://www2.illinois.gov/dcfs/aboutus/notices/Documents/Rules_407.pdf